Daniel Radcliffe Will Now Read 'Harry Potter and the Sorcerer's Stone' to You
We independently select these products—if you buy from one of our links, we may earn a commission. All prices were accurate at the time of publishing.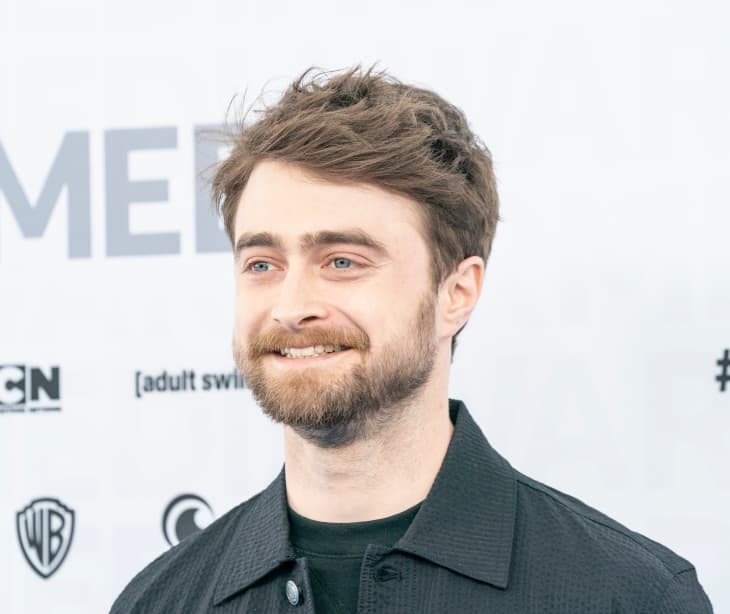 Harry Potter is a magical series that never gets old, even after revisiting it time and time (and time) again. And if you're like many who have already reread (or relistened via the audiobooks) the series recently, there's a new way to take in all the adventure: watching it being read by none other than Harry Potter, or his muggle name, Daniel Radcliffe. 
Follow Topics for more like this
Follow for more stories like this
Wizarding World Digital—a platform created by Warner Bros. and Pottermore—has started rolling out Harry Potter book readings as part of their new at-home program, Harry Potter At Home. Over the coming weeks, various celebrity readers will be taking on a chapter of "Harry Potter and the Philosopher's Stone/Sorcerer's Stone (depending on where you're based), which totals up to 17 chapters in total—then perhaps onto the next book? TBD. 
The first contributor is Daniel Radcliffe, who plays Harry Potter in the Warner Bros. movies (a very natural fit to debut the series). Reading the first chapter called "The Boy Who Lived," Radcliffe recites the words in an upbeat, theatrical voice that helps listeners paint a picture of the scene.
But the fun doesn't stop after Radcliffe's 25-minute reading. Keep scrolling on the page to find activities and trivia like the Chapter Challenge, which tests your wizarding knowledge with chapter-themed tasks and quizzes. There's also analysis on Albus Dumbledore's first-ever appearance in the book series, plus a discussion guide for parents and children to do together. 
And there's 16 more chapters where that came from. Some of the other cast narrators to expect for future readings include Stephen Fry, David Beckham, Dakota Fanning, Claudia Kim, Noma Dumezweni, and Eddie Redmayne.
To watch Radcliffe's recitation and other future readers, check out Wizarding World's website. Also, please let us know if you have the spell that speeds up time.