Take a Tour of Harry Potter's London at Night with This Airbnb Experience
We independently select these products—if you buy from one of our links, we may earn a commission. All prices were accurate at the time of publishing.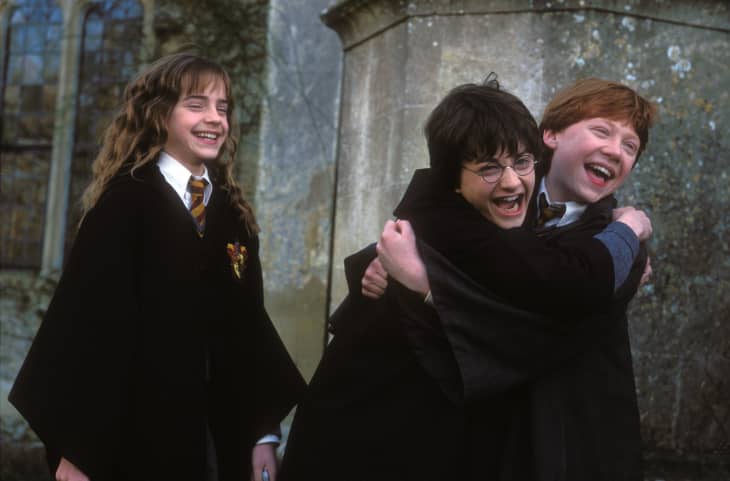 We wish we could walk the streets of Diagon Alley, have a pint at the Leaky Cauldron, and catch the Hogwarts Express at King's Cross IRL. If you're still waiting for your Hogwarts letter to arrive, this nighttime tour of "Harry Potter" filming locations is the next best thing.
Follow Topics for more like this
Follow for more stories like this
The next time you're in London, take the Magical Night-Time Harry Potter Tour, an Airbnb Experience that's guaranteed to make every muggle's dreams of being a witch or wizard come true. Oliver, the tour's host, is extremely knowledgeable of all things "Harry Potter" and wants to share his love of the books and movies with fellow fans.
"As a huge Harry Potter fan and Londoner, I would love to show everyone who comes to London and is interested in Harry Potter the iconic locations from the film series," he writes.
You'll get to see filming locations for Diagon Alley, the Leaky Cauldron, Platform 9 ¾, the bridge that the Death Eaters destroy in "Harry Potter and the Half-Blood Prince," and more. At every location, Oliver will show you stills from the films for context so you can see exactly where the action happened. He also promises to point out some of the more hidden places that inspired J.K. Rowling as she wrote the books. Those who have already taken the tour rave about what a superb guide he is.
"Oliver is a very knowledgeable guide, not just about Harry Potter but also London itself, which we felt was a real added bonus to the tour as we learnt [sic] about more than just Harry Potter related facts," one reviewer writes. "Definitely recommend—excellent value for money and a brilliant experience!"
There are tons of "Harry Potter" tours out there, but this one is extra unique because it takes place at dusk. There won't be tourists crowding the streets and you'll get to see the city in a whole new light just as Harry, Ron, and Hermione would. Each tour maxes out at 10 people, so you won't be straining to hear or fighting to get the perfect pic for the 'Gram.
There's still some availability for tours in early September, so plan your visit now. Don't forget to pack your walking shoes!