You Can Virtually Apparate to Hogwarts (and Beyond) In This Harry Potter-Themed Escape Room
We independently select these products—if you buy from one of our links, we may earn a commission. All prices were accurate at the time of publishing.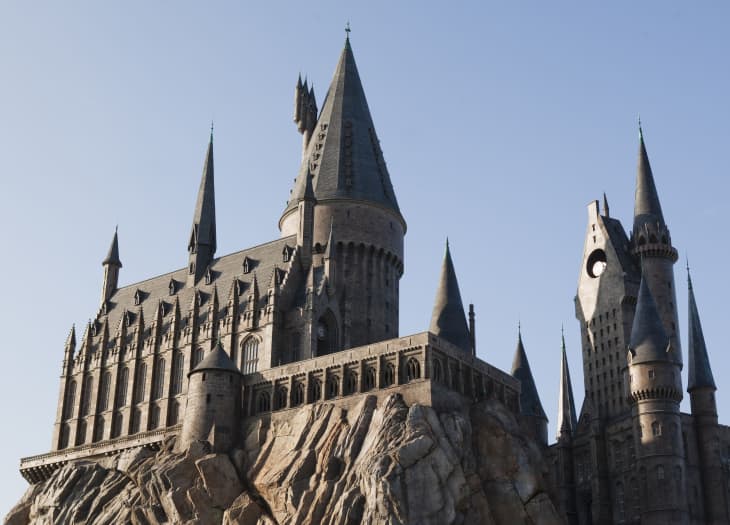 For those dreaming of flying off to Hogwarts more than ever before, some magical news: a Harry Potter-themed digital escape room is available for your experiential pleasure. Thanks to the powers of Peters Township Public Library in McMurray, PA, wizards and muggles alike can participate in this online activity that will transport you to the School of Witchcraft and Wizardry—and maybe a few other places, too.
If you've done an escape room before, you know how it goes: the objective is to get out of a themed room that you're randomly placed in by finding clues and solving puzzles. The Harry Potter-themed activity digitally recreates this experience through descriptive storytelling, visual images, and interactive multiple choice questions that will get you one step closer to escaping—or keeps you right where you are.  
You begin your journey as a first-year student at Hogwarts. This are going swimmingly—you got placed into your dream house and had a great meal with your new classmates. Once you get to the common room, you find out that the house prefect has planned a fun bonding activity for the group. The task is simple yet complicated: you must test out a new muggle trend that involves getting out of a locked room by figuring out puzzles. And then, bam—you find yourself in a new and foreign place.
From there, you embark on a journey of trying to get out of multiple scenarios. Challenges include but aren't limited to figuring out how to balance a scale of gold coins at Gringotts, breaking a lock combination using a list of spells and a beginner's guide to wand motions, and trying to decipher a text message (yes, a text message!).
The experience is entirely free, and you're able to do it whenever you please! So after you're finished with your dark magic homework, go forth.