Harry Styles Opened Up About the Importance of Home in His New Album
We independently select these products—if you buy from one of our links, we may earn a commission. All prices were accurate at the time of publishing.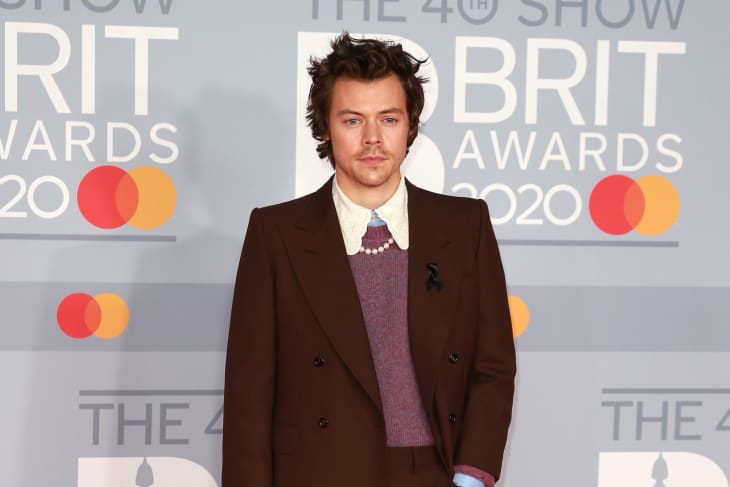 Last month, Harry Styles revealed some info about his forthcoming third solo album, sharing its title, "Harry's House", seemingly paying homage to his homebody era. Of course, plenty of folks can relate to the myriad feelings associated with sudden time spent at home when it felt like the world shut down in early 2020, and Styles is no exception. The U.K. native opened up about what he learned when his life was unexpectedly turned upside down due to the ongoing pandemic.
Follow Topics for more like this
Follow for more stories like this
Serving as the unlikely cover star for the June issue of Better Homes & Gardens (yes, he's a 28-year-old former boy bander and yes, the magazine's median audience is 55-year-old women), the "Watermelon Sugar" singer waxed poetic about the importance of home — especially when you least expect to be spending so much time there.
Just as the pandemic hit, Styles was preparing to embark on his global "Love on Tour" live tour, which was postponed until fall 2021. Much like others around the world, he found himself with a lot of extra time on his hands, trading hordes of screaming fans for a little bit of self-reflection.
"Suddenly, the screaming stopped. It was the first time I'd stopped since I left my mum's," he shared of his meteoric rise to fame as a teenager who entered a reality TV competition only to end up being part of one of the biggest boy bands of all time. "There were so many years where, for me, especially in the band and the first few years coming out of it, I'd just been terrified of it ending, because I didn't necessarily know who I was if I didn't do music," he revealed to the publication.
For the first six weeks of lockdown, Styles admitted he did "practically nothing," before realizing he'd been avoiding some internal unease he'd been able to avoid due to his previously hectic schedule. "Whether it was with friends or people I was dating, I was always gone before it got to the point of having to have any difficult conversations," he shared. 
It was the time at home that inspired him to reflect, which then inspired the forthcoming album. He added, "I realized that that home feeling isn't something that you get from a house; it's more of an internal thing. You realize that when you stop for a minute."
"I think everyone went through a big moment of self-reflection, a lot of navel-gazing, and I don't know if there's anything more navel-gazing than making an album," he continued. "It's so self-absorbed."
It seems the theme of home will be omnipresent throughout, with the magazine noting plenty of references to kitchens, "sitting in the garden," and "maple syrup, coffee, pancakes for two" — with Styles adding that the album represents home "in terms of a headspace or mental well-being. It sounds like the biggest, and the most fun, but it's by far the most intimate."
Thankfully, fans won't have to wait long to get a glimpse into "Harry's House" — the album will be released on May 20, and it certainly seems like it'll be a personal peek into the life of one of music's brightest young stars.