This "Haunted" House for Sale Comes Complete with a Secret Coffin Doorway
We
independently
select these products—if you buy from one of our links, we may earn a commission. All prices were accurate at the time of publishing.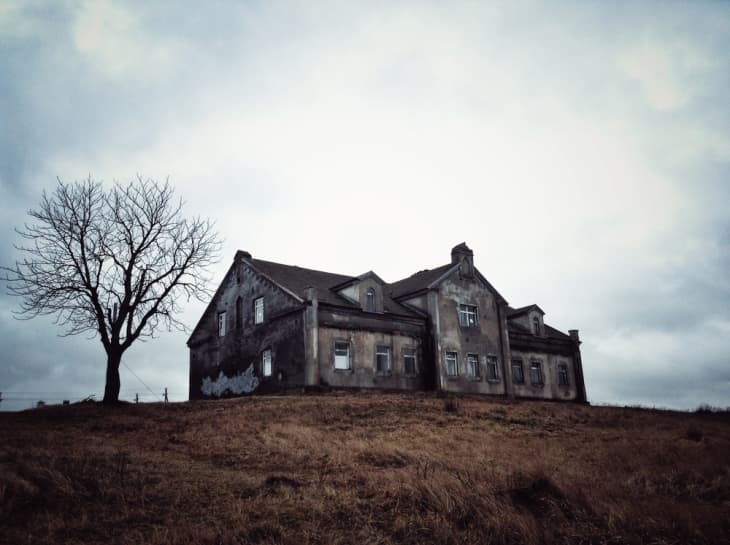 Have you ever wanted to live in a haunted house and share the space with ghosts, ghouls, and maybe some goblins? Then this property in Texas is perfect for you. Though not actually haunted (as far as we know), the place is an "established and running haunted house" and it may look unassuming from the outside, but the three-bedroom, two-bathroom home is filled to the brim with spooks and scares, and can be yours for the reasonable price of $125,000.
Located in Baird, Texas, the single-level home sits on just under two acres of land and comes with an old school bus on site. It also comes with two hidden doors in the house. One is located behind the faux fireplace in the living room (it leads to the kitchen), and the other is built into a coffin, which leads to extra storage rooms.
"You'll be LITERALLY dead if you buy this home," the caption of the March 10 Zillow Gone Wild Instagram post reads.
According to the Zillow listing, the home also features a "basement with electric…do you dare go down there?!?!, funeral viewing room…I mean extra living area, split floor plan, big open kitchen…even room for a gurney to perform late night surgeries."
And because it's a functioning haunted house, the place also comes with outdoor portable bathrooms and outbuildings where cast and crew members live. Plus, if you're interested, most of the props and costumes can be purchased separately.
You may have to sweep up a few cobwebs and scrub fake blood off the kitchen cabinets, this place could be homey in no time — that is, if in your opinion, if isn't already homey enough!