HBO's New Doc Paints an Intimate Portrait of Small Towns Across America
We independently select these products—if you buy from one of our links, we may earn a commission. All prices were accurate at the time of publishing.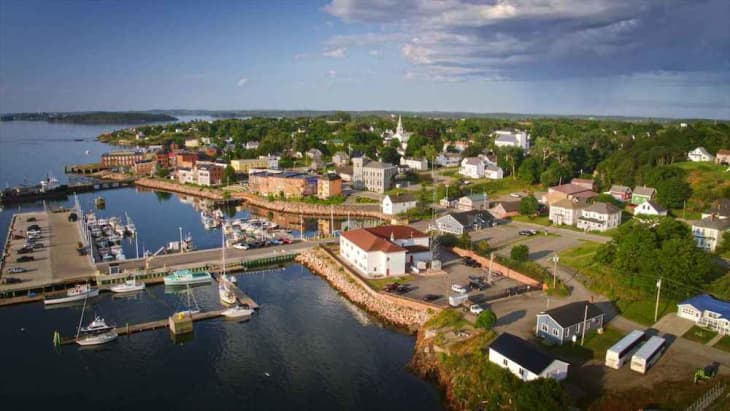 A new documentary will offer a sweeping, intimate portrait of small towns across America and the diverse folks who inhabit them. HBO's "Our Towns," based on the 2018 book "Our Towns: A 100,000-Mile Journey Into the Heart of America" by journalists James and Deborah Fallows, will spotlight local initiatives and how a sense of community can help people and their towns find a way forward. Directed by Oscar-nominated filmmakers Steven Ascher and Jeanne Jordan, "Our Towns" will debut on HBO and HBO Max on April 13.
The doc will introduce viewers to civic leaders, immigrants, educators, environmentalists, artists, and more and paint a picture of their love for their respective communities and the ways in which they are improving them. While filmed before the ongoing COVID-19 pandemic, "Our Town" appears to have arrived at just the right time, providing perspective on connections between personal stories, community action, and history — as well as speaking on how our nation could collectively move forward. 
Follow Topics for more like this
Follow for more stories like this
For the documentary, the Fallowses revisited eight of the cities featured in their 2018 book, including San Bernardino, California; Sioux Falls, South Dakota; Columbus, Mississippi; Eastport, Maine; Charleston, West Virginia; and Bend, Oregon. The book came seven years after their initial piece of reporting for The Atlantic in 2011, in which the journalists asked readers to share compelling stories about their towns that have been overlooked by national media — from economic setbacks to achievements to struggles. They received over a thousand responses within just one week, resulting in a five-year trek across the nation to document these stories for their book. 
"We thought there was something going on in America," Deborah says in the trailer. "People wanted to talk about their town." James adds, "What we saw, how towns rise and fall, has a lot to say to our world right now." 
"Our Towns" premieres on Tuesday, April 13 on HBO and HBO Max.