How to Decide Whether to Buy or Build Your Dream Home, According to Two HGTV Experts
We
independently
select these products—if you buy from one of our links, we may earn a commission. All prices were accurate at the time of publishing.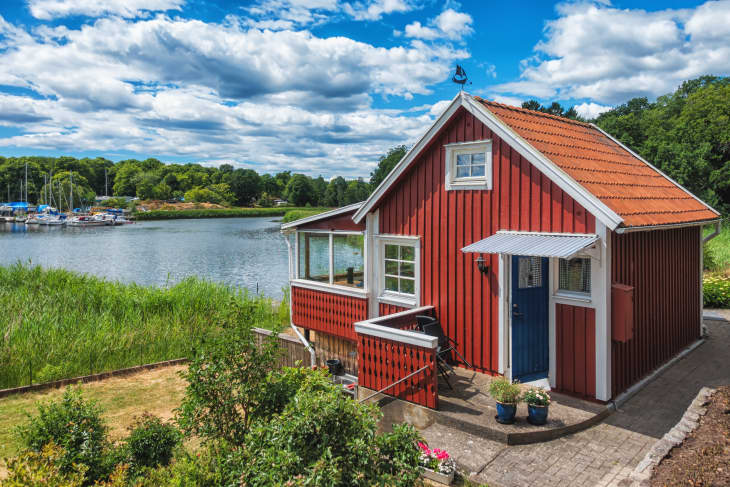 Given the scarce state of the housing market right now, building a new home on an empty lot has become an increasingly attractive option to some people. Chris and Calvin LaMont, the twin brothers behind "Buy It or Build It," have devoted their HGTV series to showing buyers the many avenues that they can go about to secure their dream home. 
In each episode, the duo present homeowner hopefuls with two property options: a finished house that simply needs some renovations, and an empty lot that they can build a new house on. The clients are then faced with the tricky choice of deciding whether to buy or build their home. 
"It depends on your life and where you're at," Chris, who handles the "buy it" portion of the show, said in an interview with Apartment Therapy. He noted that younger couples who are starting out in the workforce might need a house sooner rather than later, whereas more established individuals who are shopping for their second or third home "might have a little more time" to build an entirely new property from the ground up. 
For clients who are struggling to decide between buying or building, the LaMont brothers shared that they usually ask about a couple of key components: timeline and location. Depending on where clients want to live, an empty lot might be a more viable option than a finished house (and vice versa). Calvin, who is in charge of the "build it" part of the show, said that it's also important to get a run-down of options from your mortgage lender so that you know the types of loans available and the current interest rates.
"The last thing, for me, is understanding that you're going to need two places to live now," Calvin said. "Usually if you buy a house that already exists, you can move into it. If it's small remodels, you can do it while you're there, but 100 percent of the time you can't move onto the lot and you're going to have to wait until it's done."
"That could be more costly and more inconvenient," he added.  
"Buy It or Build It" airs Wednesdays at 9/8 central on HGTV.