2 Tasks Homeowners Can Do to Save Money During a Renovation — And One That Should Be Left to the Professionals, According to an HGTV Expert
We
independently
select these products—if you buy from one of our links, we may earn a commission. All prices were accurate at the time of publishing.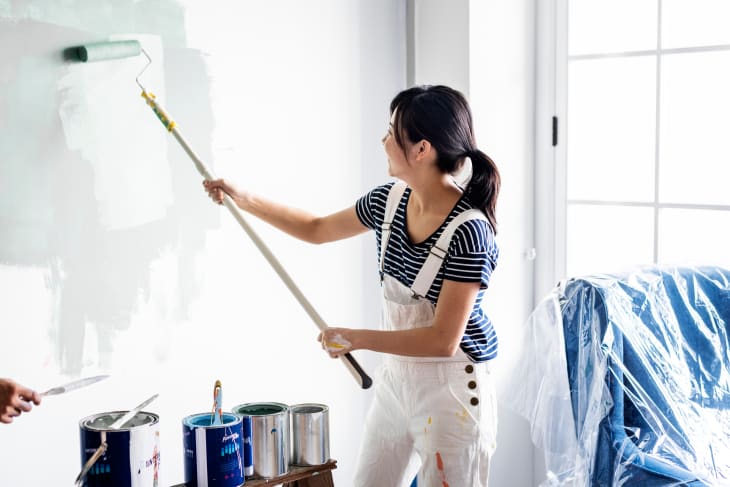 Even the biggest budgets can still suffer from unexpected hiccups in large-scale home renovations. These expenses can add up and leave homeowners looking for ways to save some extra cash. For Cristy Lee, the star of HGTV's "Steal This House," the key to saving your budget is simple.
"I personally am a huge advocate of anything DIY," Lee said in a recent interview with Apartment Therapy. "I'm a DIY-er. If I don't know how to do it, I want to learn and I want to figure it out."
While she said she understands why some people might be hesitant to try taking on any renovation tasks on their own, there are some safe bets for those looking to get more hands-on. Painting — when done correctly — can be one of the best ways to save money in a renovation.
"I get that not everyone's going to have the DIY frame of mind," Lee said. "But painting is something that can definitely be done by most, if not all people."
In the premiere episode of "Steal This House," which featured a couple who purchased a house at a low price and used the rest of their massive budget to renovate the space into a dream home, the homeowners decided to take the painting into their own hands. Lee welcomed the idea, but also noted that you have to be prepared for the amount of work it might add up to. 
"I think for this home in particular, for [the homeowners], it was a great example of them finding a way to kind of save a little extra money," Lee said. "But then you have to kind of weigh it out too, with the time."
"I think some of the other projects that could easily be done by homeowners is some of the demo work," Lee added. "I'm not talking about tearing down an entire kitchen, but little things sometimes can be done to kind of help out with the demo process."
While painting and minor demolition can be a great way for homeowners to save some money during a renovation, Lee noted that people should only take on certain challenges (and leave others to the professionals). It's best to have some prior experience on your project, she said, and things like electrical work should be done by a licensed electrician.
"Steal This House" airs Saturdays at 9 p.m. ET/PT on HGTV.