Why (and What) You Should Save When Renovating Your Home, According to HGTV Experts
We
independently
select these products—if you buy from one of our links, we may earn a commission. All prices were accurate at the time of publishing.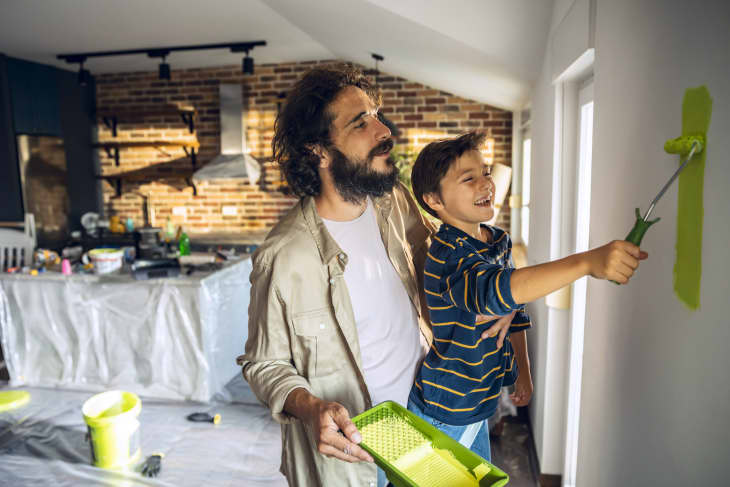 "Buy It or Build It," the HGTV series from twin brothers Chris and Calvin LaMont, is all about offering prospective homeowners options. In each episode, the LaMonts give clients the choice between buying a house and remodeling it or buying an empty lot and building on it. 
While the "build it" option can be more labor intensive, the choice to "buy it" still gives the LaMonts plenty to do to ensure that clients are moving into their dream home. In each "buy it" episode, the twins go into full renovation mode and often end up gutting entire rooms — but they still keep an eye out for things that they can save.
"Save, repurpose, or just donate," Chris said in an interview with Apartment Therapy. "Because one man's trash is another man's treasure." There are a couple of facets that the LaMonts frequently save when renovating a house, even if it's just to give it away or use on a different property. Cabinets are one of the big-ticket items that they try to preserve, even if they're completely remodeling a room.
In the first episode, the LaMont brothers and their crew gut a pre-existing kitchen but are careful to save the cabinets. Chris shared that there are a variety of second lives for cabinets, including in the laundry room, bathroom, or garage. If there isn't a place for them within the home, they can always install them in another project. 
He also recommended preserving hardware, especially in old homes. "If you get the pleasure of buying an old-school house from the 1900s and 1920s that hasn't been remodeled yet, those doorknobs are very, very nice," he said. Even if "they're not your cup of tea," they can make a pretty lucrative sale or an awesome gift for someone else.
Reusing and repurposing parts of the home during a renovation can also be a big money-saver, especially if a budget is on the smaller side, according to the LaMonts. "Even if the budget isn't $200,000 or $300,000, we can find pieces and certain items that we can repurpose and make them look super cool," Calvin added. 
"Buy It or Build It" airs Wednesdays at 9/8 central on HGTV.