Erin Napier Shares Why She Loves Small Town Living in a New Podcast
We independently select these products—if you buy from one of our links, we may earn a commission. All prices were accurate at the time of publishing.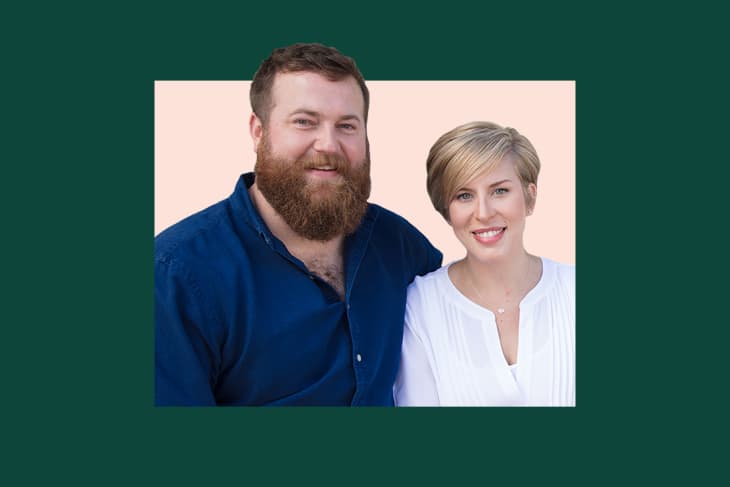 While the allure of small town living might seem elusive to some (and incredibly obvious to others), a new HGTV podcast is attempting to get to the bottom of the matter. In the premiere episode of "Townsizing," host and culture writer Anne Helen Petersen turned to two of the network's stars for their take on the small town way of life. 
Ben and Erin Napier, the hosts of HGTV's "Home Town" and "Home Town Takeover," cited the communal aspect of small town living as one of the biggest draws. Ben likened being neighbors to his experience playing on a high school basketball team, where everyone had each other's back.
"You're part of this thing together," he told Petersen. "And that's the way it is in a small town."
"That's why we love living in a small town," Erin added.
The husband-and-wife duo have become small town experts since moving back to Laurel, Mississippi (their hometown) after college in 2008. In each episode of "Home Town," the Napiers take part in revitalization efforts for Laurel in an attempt to affordably bring their historic town into the 21st century. The spinoff series "Home Town Takeover" follows a similar formula with a new small town each season.
In the podcast, Erin shared that she initially thought that she needed to move to a major city after college in order to be an artist. She only had a change of heart when she started traveling and realized that every place had its own set of obstacles. When she realized that she and Ben could just move back home and (affordably) build the life that they wanted, the decision was easy. Rather than squish into a shared 300 square-foot apartment in New York, she wanted to move to a smaller city where they'd have an easier time investing in a home.
"My mom would be 10 minutes down the road," she recalled. "I could eat supper with my family anytime I wanted. We could have a family. We could have kids. They would have access to family. I don't know. I couldn't think of any cons to going back home."
New episodes of "Townsizing" air Mondays through November 21 on Apple, Spotify, or wherever you listen to podcasts.