This New Homeowner Uncovered a Disney Mural Hidden Beneath Wallpaper
We
independently
select these products—if you buy from one of our links, we may earn a commission. All prices were accurate at the time of publishing.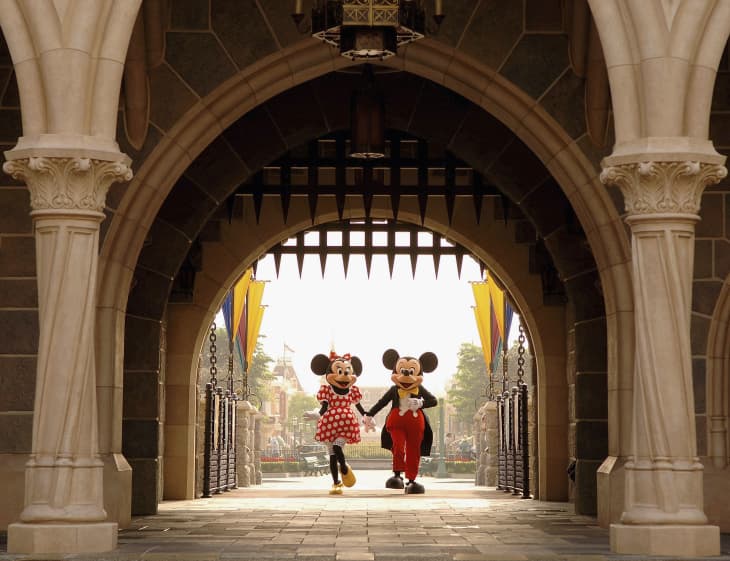 You never know what you might uncover when you move into a new home, as one brand-new homeowner recently discovered. TikTok user Carly shared the joy of moving into her new home after a lengthy search, but what the mom of three found beneath some gray wallpaper was downright magical … if you call yourself a Disney superfan, that is.
In a TikTok video that quickly went viral with two-and-a-half-million views, Carly revealed what happened when she decided to remove the wallpaper in one of the rooms of her new house, revealing a colorful and realistic painted Disney mural on the walls. Yes, multiple walls, as each was covered with classic characters fans will instantly recognize, including characters from Star Wars, The Little Mermaid, Beauty and the Beast, Pinocchio, Bambi, Pocahontas, Aladdin, The Jungle Book, and, yes, Snow White and (all of) the Seven Dwarfs. And that's not even the weirdest wall art in the house, if you can believe it.
Miraculously (or less so, depending on your POV), the hand-painted mural looked mostly intact, with Carly sharing a follow-up video of the full room with the wallpaper entirely gone. Of course, followers got quite the chuckle out of the kid-centric wall art, taking to the comments section of both posts to share their thoughts.
Reactions were understandably mixed. Some loved it, with one person excitedly responding: "OMG!!! Don't ever paint over these walls," and another adding: "Please tell me you are gonna keep it like that."  
Others … not so much. "I love Disney, but this is nightmare fuel," wrote one person. Another joked: "Belle looks like she's being held hostage." Several remarked that it reminded them of a pediatrician's office.
In the comments, the U.K.-based mom shared that she actually did consider keeping it for her young children to enjoy, but the paint was too rough to be safely kept on the walls with little ones. She then moved onto another bedroom, uncovering something even more unsettling in a third video: graveyard wall art, which Carly joked she hopes "doesn't have meaning … " 
Wishing Carly and her family nothing but good luck as they embark on their extensive paint projects.