The Surprising Kitchen Investment That Homebuyers Are Tired Of
We
independently
select these products—if you buy from one of our links, we may earn a commission. All prices were accurate at the time of publishing.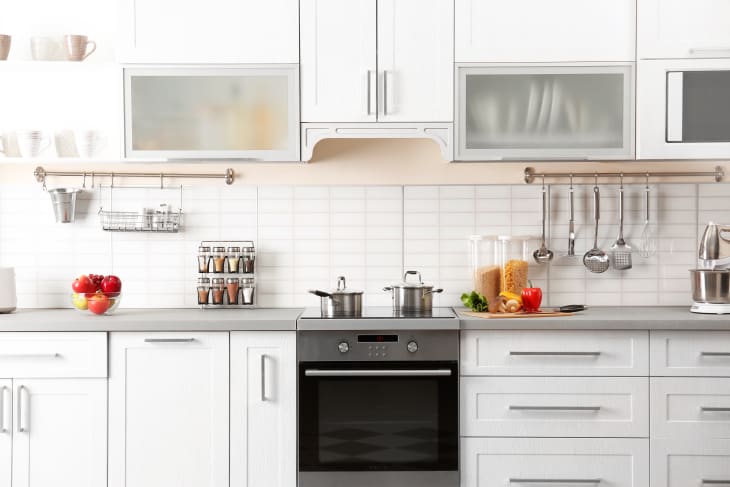 Of course, if you're someone who cooks every day or entertains regularly, then surely you'll splurge on your kitchen (and if you're splurging that much, invite me over!). But if you're looking to sell your home, is investing in these high-end appliances now the expectation? Do buyers now view them in the same way they expect quartz countertops or tile backsplashes? Or should you save your pre-listing reno dollars? Here's what the experts have to say.
A luxe appliance feels bespoke — but maybe too bespoke.
"The more custom and luxe the appliance, the more bespoke the home can feel to the seller — making it a potential buyer deterrent," says Opendoor broker Jennifer Patchen. 
Yes, bespoke can be a bad thing. Patchen explains, "Buyers want the home to be up-to-date, tidy, and fairly neutral. The space should be presented like a blank canvas so that the buyer can envision themselves in the home."
That means that a super-high-end kitchen with expensive appliances may feel like it's customized to a gourmet chef. Someone who likes to prep a salad now and again or whip up a Saturday afternoon chili is going to wonder what they'll do with a luxe range — or why they're paying for it. "For those buyers who aren't as savvy in the kitchen, it might seem excessive versus desirable." adds Patchen.

And bespoke doesn't always stand the test of time. All of these gorgeous ranges in colors like hunter green, navy blue, and ivory may be dotting your Instagram Explore page right now, but those may go the way of avocado green cabinets of the '70s. "If a homeowner does add these appliances, they should opt for something neutral like stainless steel if they plan to resell in the near future," Patchen recommends.
Maintenance can get expensive fast.
Here's the thing about expensive appliances: Their maintenance can also get expensive. Patchen experienced this firsthand in her recent Colorado Springs home purchase, which included a 48" high-end range. "During the inspection, we noticed the stove's touch screen that powers the oven did not work. We were quoted about $500 to fix the touch screen using one of the company's technicians."
Once they actually closed, they found out that the range was rarely sold, so the technicians did not know how to service it. That, and it was also out of warranty. "We had to purchase a replacement stove, and we found there are not many ranges in the 48" sizing that are not luxe." It turned into a renovation expense they had not planned for — all because of a gorgeous high-end appliance.
Just choose the mid-range appliance.
Nicole Beauchamp, a real estate broker with Engel & Völkers, always advises clients to renovate for themselves and how they live. But if they are specifically choosing items for the sale of the property, then they should go mid-range. "The not-super-luxury option is often sufficient. I have many times over the years had clients who really, could not care one iota about the expensive range." 
Consider this your permission to skip the fancy appliances next time you're renovating to sell, and save your dollars for the splurge-worthy espresso maker or pizza oven when you settle into your new home.