5 Red Flags to Watch for If You Think a Home Might Fail Inspection
We
independently
select these products—if you buy from one of our links, we may earn a commission. All prices were accurate at the time of publishing.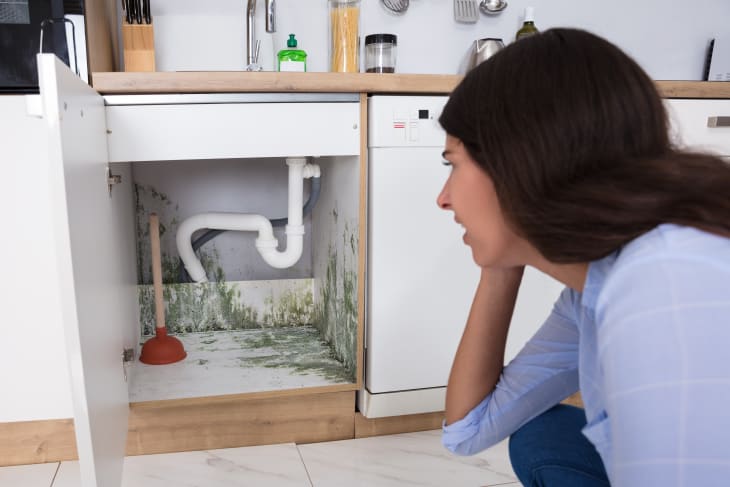 One of the most important—and nerve-wracking—parts of a home sale is the inspection. Depending on the situation, it could either raise the home price, scare away a mortgage lender, or completely kill a sale. But it's important to know that no matter what happens, you can't fail an inspection; you can only score poorly.
"It isn't so much a pass/fail as it is an informative look at existing and potential problems," says agent Christopher Totaro of Warburg Realty. "A buyer and an agent can use the findings as a point of negotiation if the findings identify major issues beyond normal wear-and-tear."
It's always good to be prepared for what might happen, though. If you're touring a home, watch out for these red flags before putting in an offer.
Top of the list for most common reasons a home does poorly on an inspection? Leaks, says agent Noemi Bitterman of Warburg Realty.
"Leaks can lead to problems of mold and mildew and [are often] hard to locate," Bitterman says. "Finding the source of the leak many times requires the breaking of walls and floors, and this work can be costly and timely. Leaks can also be as simple as leaky faucets or toilets that don't flush well; these are easy fixes but will result in a house inspection fail."
Look around for any water damage or moisture that shouldn't be there, and make it a point to test all the faucets and toilets.
Electrical problems are another big issue. Sometimes the existing panels aren't up to code—this is often seen in older homes—and may require new wiring and a new panel. You can test this with voltage meters, having a look inside the panel, or even by simply turning the light switches on and off and trying out the plugs.
If you're seeing any cracks in the grout between tiles or on ceilings and walls, that could tell you there's a major problem with the foundation or structure of the home—and that can be costly and time consuming.
"In my experience, a house with foundation issues like large cracks in the foundation walls and the cement slab are huge red flags and further inspections by a structural engineer are advisable," Totaro says.
These are more difficult to notice on a walkthrough because they're often hidden in closets, behind walls, and under furniture—but they can nevertheless tank an inspection.
"An experienced inspector can spot indicators that are clues to a bigger issue not readily apparent to the layperson," Totaro says.
Don't be afraid to ask if you can move furniture around or stick your head into the corners of a closet. And if there's a basement, keep a close eye out for any damage that could be indicative of a larger problem.
This doesn't just apply to broken glass (which you likely don't want to deal with anyway), but also to window frames and sills, and the opening and closing mechanisms. Bitterman once had a window come crashing down as soon as she let it go during a walkthrough. It's easy to forget to test the windows, but it's important to make sure they're functional and in one piece.