4 Home Modifications That Can Expand Your Buyer Pool
We independently select these products—if you buy from one of our links, we may earn a commission. All prices were accurate at the time of publishing.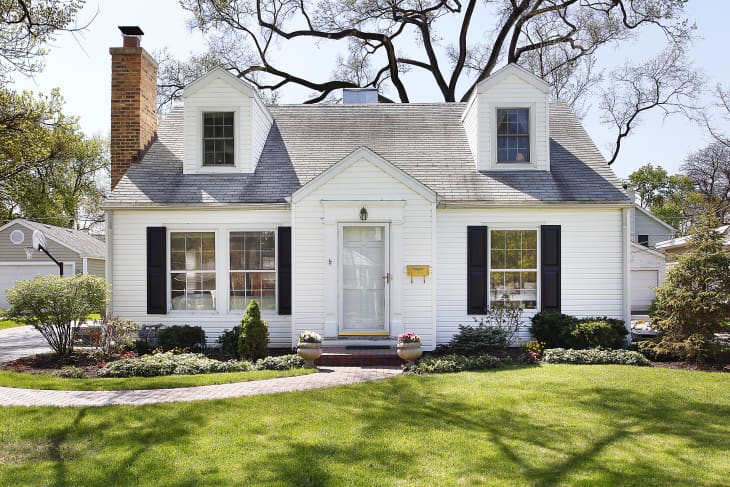 If and when you decide to sell your home, you'll want it to appeal to as many potential buyers as possible. This will increase the chances that your house won't languish on the market. Plus, if multiple buyers are interested, you might be more likely to fetch a higher sale price than what you originally listed your home for.
Follow Topics for more like this
Follow for more stories like this
One way to enlarge your buyer pool is to cover all of your bases (or as many bases as possible) when considering what can make your home more attractive to all kinds of people. Ahead, find some of the home modifications that can expand your buyer pool.
Smart home and convenience features
Smart homes are all the rage, and as a seller, you don't want to be left behind on this trend. "With every month that passes, housing technology continues to get more impressive," says Kris Lindahl, CEO and founder of Kris Lindahl Real Estate in Twin Cities, Minn. In fact, he believes that smart home features are now a must have for some buyers. "Things like smart or WiFi thermostats are now standard in most homes," he says. 
And if you don't have one, Lindahl says it can turn buyers off. "USB outlets are another feature that is commonplace in new homes, and automation that controls things like lights, entertainment systems, and door locks can add convenience and security," he adds.
His view is shared by Bahr Rapaport, a realtor at Prominent Properties Sotheby's International Realty in Tenafly, N.J., who explains that consumers are both interested in and persuaded by modern bells and whistles. "Easy maintenance, which seems to carry a lot of weight with buyers, is a simple conversion to a smart home—it is not very daunting or expensive, and is well worth the investment."
He provides a few additional examples of the types of modifications that can impress potential buyers. "Converting your doorbell to 'Ring,' thermostat to a 'Nest,' adding some wireless cameras, controlling exterior lights and garage—all this and more will give your buyer ease of use from their smartphone or remote, and give them the security that they are investing in a modern, innovative home," Rapaport says.
Room to spread out has always been important to buyers, but now they want a different type of space. Those wide open floor plans are no longer as popular during the pandemic. 
"We are living in a time where people are reshuffling their priorities for what is important to them in a home," Lindahl explains. "With so much time living, working, and schooling at home—people want room." While lots of square footage is popular, this doesn't mean you have to go into debt trying to increase the size of your house. There are other ways to get more room. 
"People want WFH offices, they want more bedrooms, and by rethinking a nook, an attic space or a basement, you can provide another quiet place to work or school in the home," he says. If you can create a place for someone to go and close the door for some peace and quiet, Lindahl says this is incredibly important to families with kids, which represent a large buyer pool.
Buyers want to stay at home during the pandemic—and they want to keep their parents with them at home or allow them to live comfortably in their own homes. "We hear from clients regularly who tell us that with this pandemic ongoing, nursing or assisted living homes aren't as popular as they once were," Lindahl says.
There are a few simple fixes that can make your home more appealing to those who want to age in place—which can open up your home to a larger number of potential buyers. "Things like walk-in showers, lever-style door handles, and sensor-activated faucets are not only stylish upgrades, they're practical and can make the day-to-day easier," Lindahl says.  "You can also upgrade lower cabinets with things like pull-out spice racks, pull-out shelves and other storage features that make accessing dishes and cooking supplies easier." 
And here's another idea if all of your entrances have stairs: "Building a ramp or creating a level entrance into the home for wheelchair access will attract the average buyer and an additional group with wheelchairs, empty nesters, and senior citizens who want a home with fewer stairs," says Tambria Peeples, a realtor at Willis Mitchell & Associates Realty in Fayetteville, Ga.
It's also safe to assume that home buyers want to save energy—or at the very least, save money on their energy bills. Peeples says adding solar panels is one way to make your listing stand out and attract these buyers. "Also, according to Zillow, homebuyers are willing to pay around 4.1 percent more for a home with an average solar array," she explains.