The Newest Homebuying Hurdle Millennials Need to Clear? Boomers
We independently select these products—if you buy from one of our links, we may earn a commission. All prices were accurate at the time of publishing.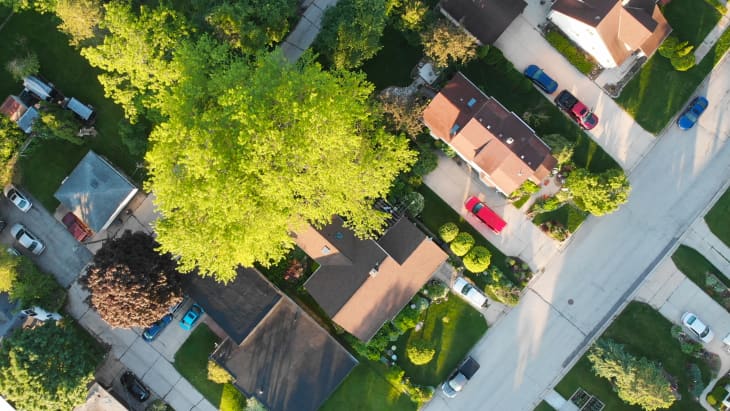 It's already hard enough for millennials to buy homes, thanks to mountains of student loan debt, low housing inventory, and who-can-possibly-afford-that sky-high home prices across the country. But now, in addition to all of these challenges, millennials have yet another hurdle for homeownership: Baby Boomers.
Follow Topics for more like this
Follow for more stories like this
The share of buyers who are 60 and older grew 47 percent from 2009 to 2019, while the share of buyers who are 18 to 39 years old fell by 13 percent over the same period, according to a new analysis from Zillow. 
Baby Boomers — the massive generation of people born between 1946 and 1964 — are buying houses with gusto these days.
This means, in many cases, millennials are now competing directly with boomers for individual homes. And since Baby Boomers are typically long-time homeowners, they often have huge amounts of equity to tap into for down payments and cash offers. This makes it difficult, if not impossible, for millennials to compete. It's likely one reason (among others) why the proportion of buyers who were buying their first home has decreased from 46 percent in 2019 to 37 percent in 2021, according to Zillow.
Real estate agents across the country are feeling this squeeze, too.
"We have an unbelievable number of Baby Boomers who are still healthy and active — not going to assisted living anytime soon — and want to downsize into nice but small places. Then, enter the millennials, who figured out how much rent is really wasting their money every year, and they want in before the interest rates rise," says Kelly Moye, a real estate agent in Colorado. "You have two massive populations competing for what is already very limited housing. However, one has money, equity, savings, and one does not." 
So, why are boomers buying now? Some took early retirement because of the coronavirus pandemic. Others are now empty-nesters and they're looking to downsize. They may also be moving to be closer to grandchildren or to live in areas with a lower cost of living.
"I've worked with more and more Baby Boomers than ever before," says Ryan Renner, a real estate agent in Omaha, Nebraska. "Many of these clients are relocating to be near their grandkids. They are either relocating to a new city or a different part of town. Or, in some cases, they are downsizing to a low maintenance home so they can travel more." 
But there is still a glimmer of hope for millennials who hope to buy a house in the near future: Baby Boomers are often looking for different types of homes, finishes, and neighborhoods.
"These two groups are not necessarily looking for the same thing," Moye says. "Older buyers tend to want patio homes that are detached with nice finishes, but no yard maintenance. Millennials want a little house with a yard, or maybe a condo or townhome."
While this trend may be occurring on a national level, it isn't necessarily the status quo everywhere in the country. Todd Maloof, a real estate agent in New Jersey, said he's not seeing much competition between millennials and boomers in his region.
Instead, he's seeing a different pattern entirely: Young people are investing in more expensive homes right from the start, rather than buying more affordable properties and working their way up to more pricey properties. He says he also believes that instead of investing in the stock market, Baby Boomers are buying second homes they can pass down to their children.
"I'm seeing first-time buyers bypass traditional starter homes or fixer-uppers and jump right into homes that fit within their seven-figure budget," he says.