I Tried This 3-Ingredient Natural Cleaner the Pros Recommended—And I'll Never Go Back
We
independently
select these products—if you buy from one of our links, we may earn a commission. All prices were accurate at the time of publishing.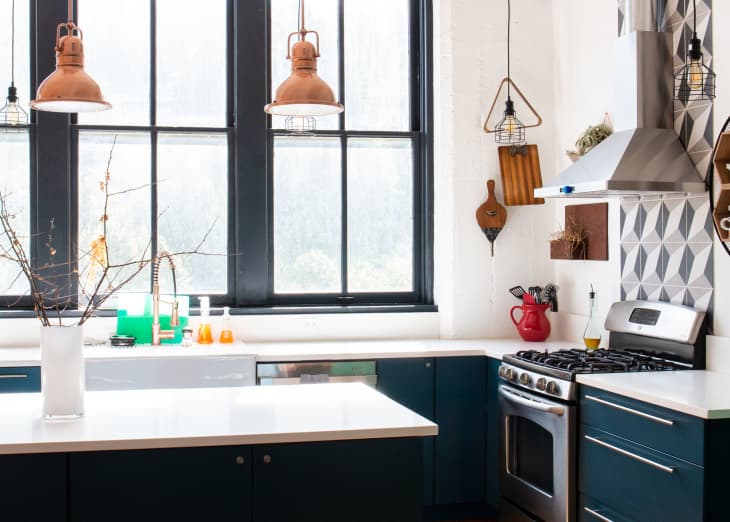 When my family had an addition built onto our home last year, I enjoyed meeting and talking with all the people who were in and out of our house for six months. I learned so much from watching them work and talking with them. And when I asked questions, I felt like I was privy to the insider scoop from people who really know their stuff.
When professional house cleaners came to polish up the window glass on the new sets of French doors, I took the chance to ask them about the cleaning solution they were using. It's the solution I've been making and using and loving ever since.
My Pro-Approved 3-Ingredient Cleaner
It's half white vinegar, half water, and a few drops of Dawn dish soap. I combine it in a spray bottle, and at this point, I have several bottles of it throughout the house.
I've found that it works the very best for windows when I spray the solution on a cloth rather than spraying it on the glass itself. A little goes a long way and a microfiber cloth helps buff every smudge away.
Not only do I love using this concoction when I clean window panes and mirrors, but I've also found that it's downright fantastic for soap scum and water spots on glass shower doors. It works far better than my dedicated tub and tile cleaner. To use it on shower doors, I spray the solution directly on the glass, let it sit for a few minutes, and wipe it away with my trusty microfiber cloth as I gape at how all the stubborn spots melt before my eyes.
My vinegar-water-dish-soap bottles have become my go-to all-purpose cleaner. The only thing I don't use it on is natural stone, like my granite counter tops. Otherwise, it's my sidekick cleaner that I use to shine not only glass, but also on kitchen and bathroom faucets and fixtures, the sink, small appliances, the toilet, basically every single thing I'd use an all-purpose cleaner on.