7 Things That Can Affect How Much You Pay for Homeowners Insurance
We independently select these products—if you buy from one of our links, we may earn a commission. All prices were accurate at the time of publishing.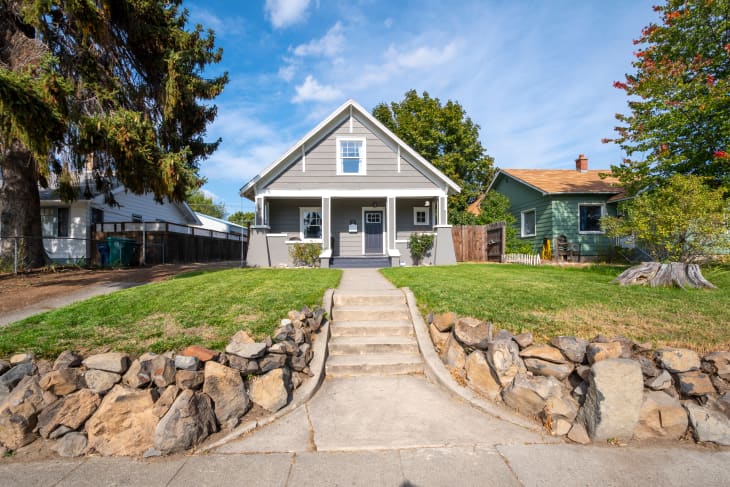 Different risk factors can increase how much your homeowners insurance company charges you for your policy. While you can't control all of them — your town's fire department rating, the age of your home, and the materials that were used to build it are all out of your hands — there are some things you can do that will change the cost of your policy, both for better and for worse. Here are a few of them.
Needing to Add Items onto Your Policy 
Most homeowners policies are made for the average homeowner, according to Danielle Marchell, a licensed insurance agent and spokeswoman for insurance comparison site The Zebra, but you may find yourself needing extra coverage — and that's where "endorsements" come into play. 
"If you are the owner of a lot of valuable property — think jewelry, fine art, and musical instruments — having what's called a scheduled personal property endorsement will provide additional coverage outside of what's usually included in a regular homeowner's policy," she says, adding that it costs extra. "For instance, if you find yourself a victim of a crime and Forbes Advisor. "Roof damage claims are numerous and expensive each year, so a customer with a new roof may get a discount on home insurance, or the roof's age may be taken into account in underwriting the policy."
If your home has a newer roof, Danise says you should ask your insurer if you're eligible for a price break.  
Having Systems That Detect Problems Before They Arise
If your home has burglar alarms, smoke alarms, Ring video doorbells, or water leak-detection systems, you're more likely to know about small problems before they become big ones. This means you're less likely to file expensive claims due to a major loss. 
"These fall under the umbrella of protective devices," Danise says. "Sometimes only certain devices qualify, so if you're looking into, say, burglar alarms, it's worthwhile to ask your insurer which ones would qualify you for a home insurance discount."
Living in Areas Where Extreme Weather Events Are Common
Since insurance is all about risk, Marchell says homes that are in areas that are prone to storms or flooding may be more expensive to insure. "Homeowners insurance policies do not cover flooding caused by stormwater, so homeowners need to make sure they're prepared with an additional flood insurance policy either through the National Flood Insurance Program (run on the federal level by FEMA) or through the private market."
Making Improvements to Protect Against Storms
Danise says that in hurricane-prone areas, house reinforcements can make your house cheaper to insure. "In fact there are specific ways to 'fortify' a house for hurricanes that are outlined by the Insurance Institute for Business & Home Safety, such as strengthening gable ends and anchoring attached structures such as carports."
Owning Certain Dog Breeds
Whether they deserve the moniker or not, some breeds of dogs are considered "dangerous," according to insurance agents, which is why you might find yourself paying a higher premium if your pup is on the list. Danise says that this rule varies by agency, and that some may even refuse to extend a policy on your home depending on the breed of dog you own. 
Having Trampolines or Pools
Home insurance companies can be real killjoys when it comes to certain recreational things, according to Danise. "A home with a pool or trampoline can be more expensive to insure." If you're looking to cut costs, consider ditching the trampoline or doing away with your swimming pool.