I Felt Guilty About Being a Homeowner When My Friends Weren't. Here's How I Worked Through It
We independently select these products—if you buy from one of our links, we may earn a commission. All prices were accurate at the time of publishing.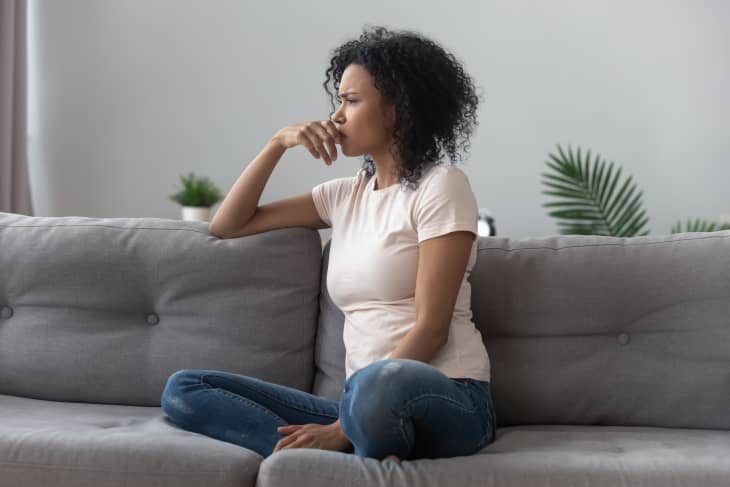 My partner and I purchased our first home when we were in our mid-20s. Although your 20s are a perfectly acceptable time to start thinking about buying a house, it wasn't common in our social circle, and we were among the first of our friends to become homeowners.
There are no federal laws protecting LGBTQ people from housing discrimination, and even now in our mid-30s, many of our friends still haven't been able to purchase their own homes. Not a day goes by that I am not grateful for the privilege, access, and opportunities that have allowed my partner and I to purchase a home of our own. But that doesn't mean I don't feel guilty about it.
Follow Topics for more like this
Follow for more stories like this
It's strange to think I feel guilty about something I've dreamed of my whole life. Homeownership is especially meaningful to me because when I was 17 years old, I ran away from my abusive childhood home and spent the next four years of my life bouncing from rented room, to punk house basement, to tiny house shack (before they were trendy, I should add). Because I intimately know what housing instability is like, to have my own house is truly a dream come true. 
Once my partner and I bought our first home, I was surprised by these pangs of guilt—I knew not everyone would be able to achieve the kind of safety and security I had, especially other LGBTQ people. 
Thankfully I've been able to work through this "homeownership guilt," by creating an analogy for my homeownership. I think of it like that airplane safety warning about putting your mask on first before helping others. My partner and I can prioritize the stability and security of our family first—in this case, by becoming homeowners—and only then are we able to help others in our community. Accepting that taking care of myself wasn't failing my friends was key for me in overcoming feelings of guilt about having a mortgage payment instead of rent due every month. 
"A lot of women carry guilt about doing well financially," explains Bola Sokunbi, a certified financial education instructor, money expert, and founder of Clever Girl Finance. She's built her business around helping women ditch debt, save money, and build wealth. 
"But when you achieve financial stability, you can live life on your own terms, secure your future and that of your family, and give back to help others in your community," Sokunbi says. 
Being able to buy a home has been a result of luck and privilege, but also a lot of hard work and saving money. Still, it can be awkward when the subject comes up, and it feels funny to hold fast to your financial goals of saving for a house when your friends are going out to dinner or events every night of the week. Luckily, my partner and I were aligned on our priorities, but this awkwardness makes things all the more challenging for those in marginalized communities to achieve a seemingly unattainable goal like homeownership.
Even so, taking the plunge into homeownership demystified the process for some of our friends and inspired them to consider it. I've since been able to give back where I can, and I've started to feel safe and stable in several senses of those words. Shedding that sense of homeownership shame can take time, but it's another goal worth reaching.