A Sunny Soulful Renovated Apartment in Barcelona
Name: Anna Alfaro
Location: Eixample — Barcelona, Spain
Size: 807 square feet
Years lived in: Owned for 1 year
Anna greets me with a hug when I arrive to photograph her home, and the autumn sun fills her house with warm light. It's such a lovely scene, the house itself seems to hug you. Anna has spoken about how pleased she is with the results of her apartment renovation, and now seeing it in person I can only feel envy!
Anna is a content creator and storyteller for brands, and I can imagine she is good at telling stories on all levels, because her house says a lot about her: it's all about intimacy, order, peace and warmth. Anna is a fairly reserved person, spiritual and methodical. She enjoys simple things, like reading a book, enjoying her home and cooking.
Her love of cooking is the reason her stunning kitchen opens up to the living room. The delight of cooking and sharing a conversation with friends, or a cup of tea around the table, adds to the home's ambiance. She also collaborates with Plateselector, writing about different people and places.
A vegan and a yogi, she is a balanced person from head-to-toe, and it's easy to feel like you've known Anna for a long time. During the course of the photo shoot we spoke about our mothers, relationships, travel, about how it is to work for oneself, and more. Anna is a bit like her house; inside she is totally exceptional and full of beauty.
Apartment Therapy Survey:
My Style: Between rustic and Nordic? Yes...
Inspiration: I get inspiration from everywhere; decor magazines, stunning places and restaurants in the city, from my trips, from Instagram, from decoration shops, style and interior design, markets, original artisans...
Favorite Element: The dining table made by a craftsman in Valnot, a special chair from Tiretta Living, and the tapestry in my bedroom…
Biggest Challenge: Overcoming the renovations in the house. It seemed like they were neverending! But at last, everything is as I wanted.
What Friends Say: They tell me that the house is a cozy place, that it transmits peace, calm and serenity. Everyone thinks that it's a good reflection of myself.
Biggest Embarrassment: The worst part was when the repairers brought the wrong toilet three times, and I had to end up keeping one of those three models (so I could live, at last, in my home).
Proudest: Being able to live in the home during the complete remodel and finish it it in a month and a half without going crazy!
Biggest Indulgence: Being able to decorate the house with things that I've always wanted from craftsmen, entrepreneurs and people who make precious pieces that I admire.
Best Advice: What I learned living in other apartments is, if your apartment has exposed beams in the ceiling, keep them open but only in places where you don't require a lot of silence.
Dream Sources: I like to get inspiration from Freunde von Freunden, Singulares Magazine and Apartment Therapy, of course!
Explore this style:
---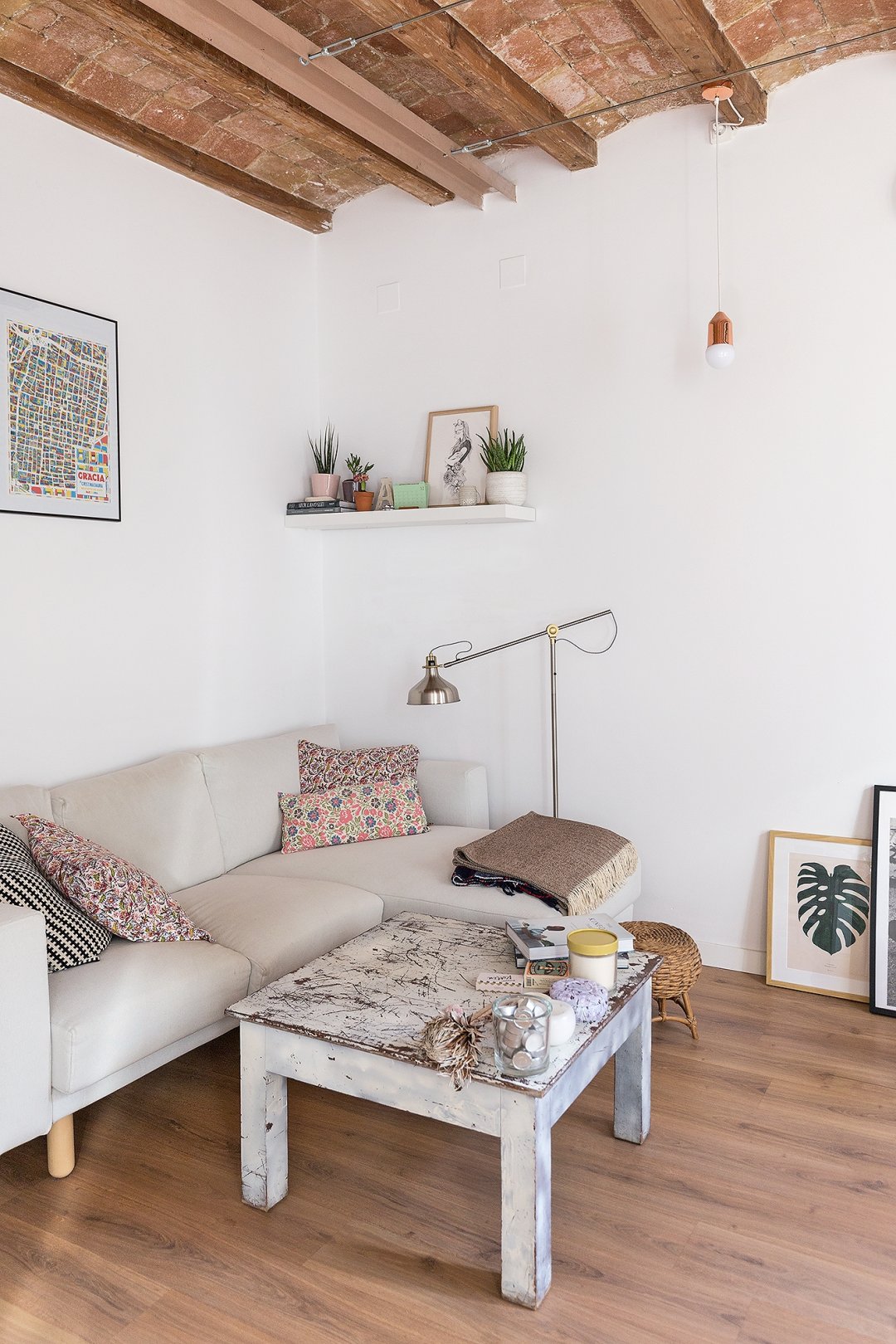 ---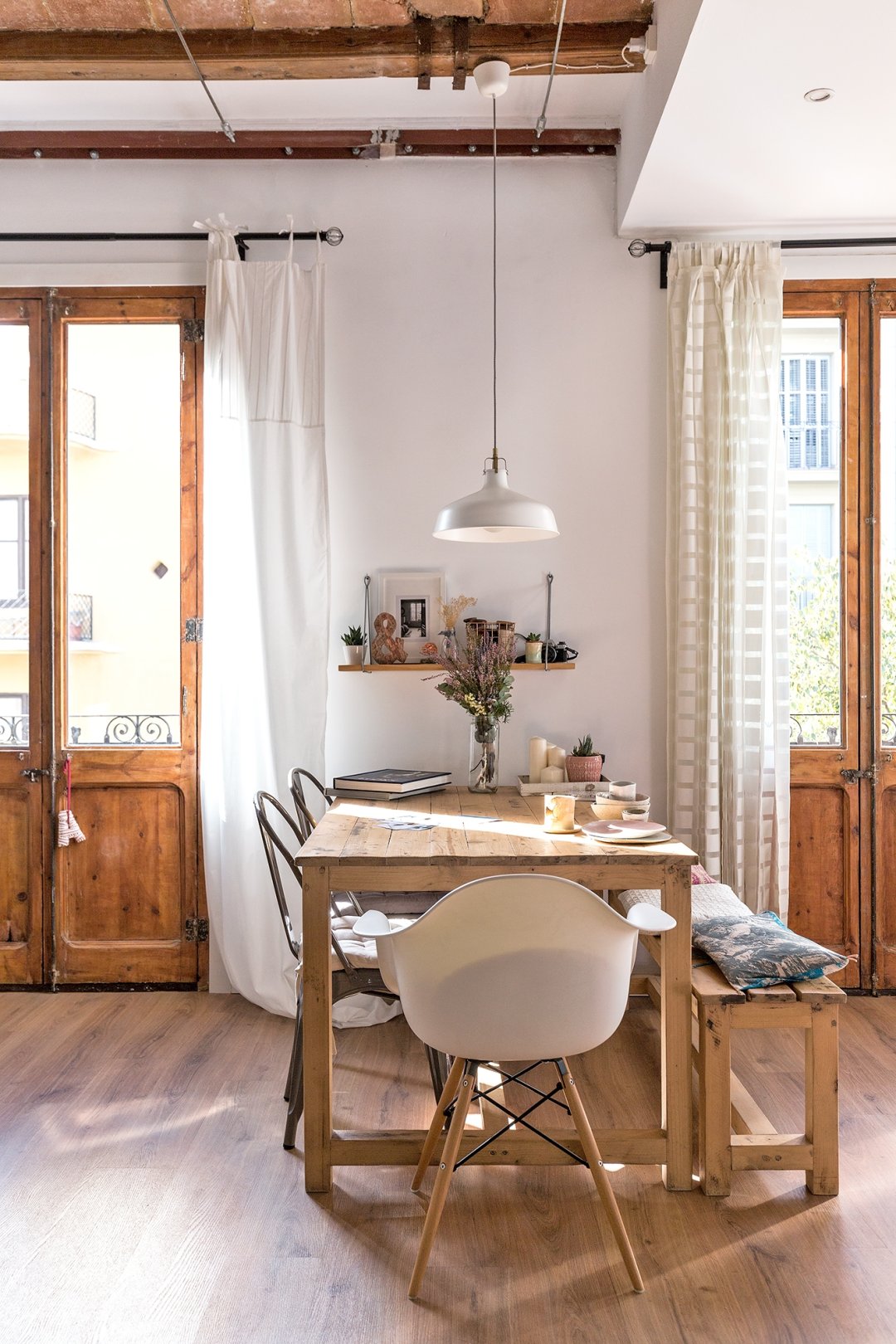 ---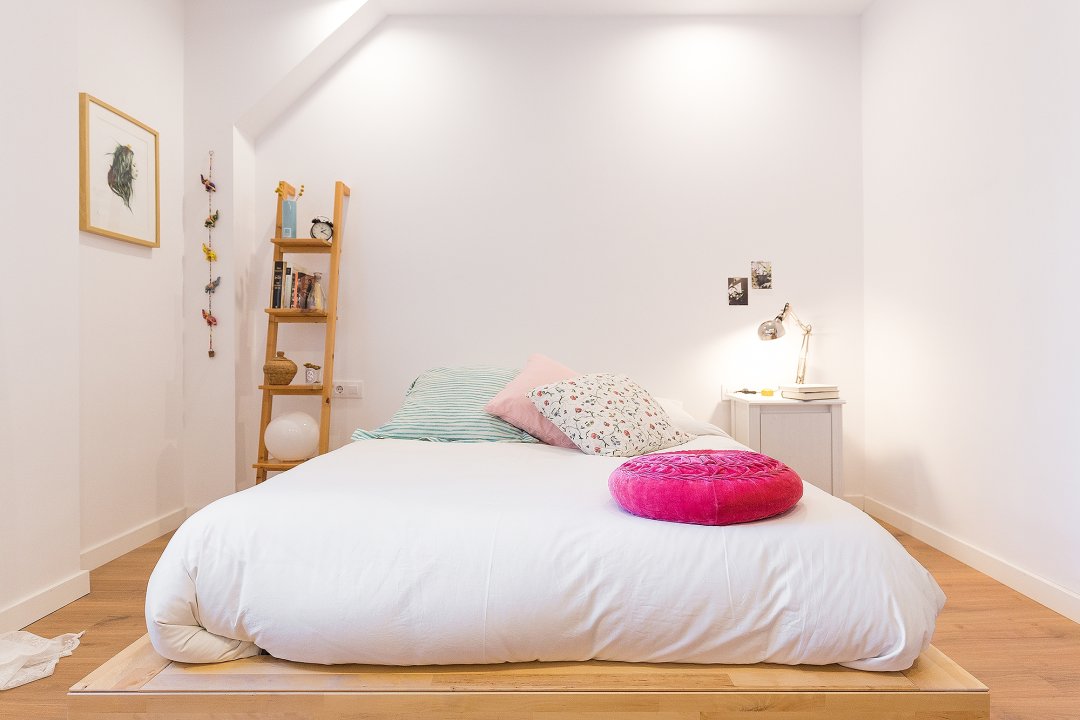 ---
Further resources:
BEDROOM
Wall Hanging — Ran Ran Design
STUDIO
Desk Chair — IKEA
Step Stool — IKEA
Wicker chair — Tiretta Living
Thanks, Anna!
---
Apartment Therapy supports our readers with carefully chosen product recommendations to improve life at home. You support us through our independently chosen links, many of which earn us a commission.