This Is How Many Days You're Likely to Spend Doing Chores In Your Lifetime
We independently select these products—if you buy from one of our links, we may earn a commission. All prices were accurate at the time of publishing.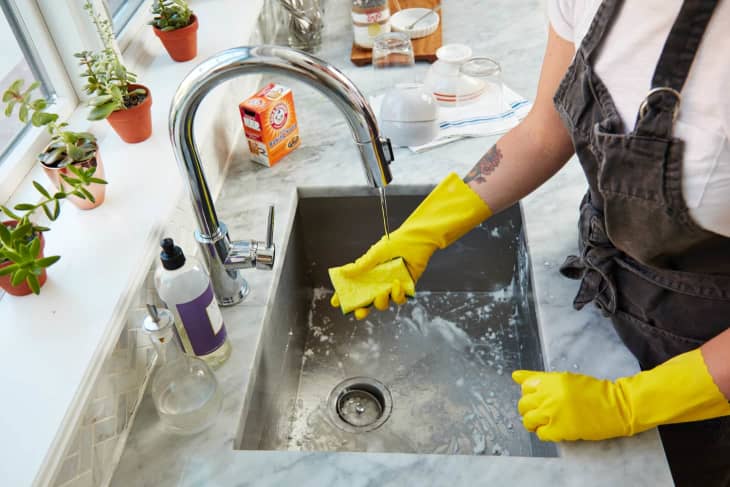 If you feel like your household chores always end up taking way longer than you thought they would, you're not wrong.
Follow Topics for more like this
Follow for more stories like this
According to a study conducted by Mulberrys Garment Care, a dry cleaning and laundry services provider, Americans think that they spend around 100 days of their life (about an hour a week) cleaning their home. In reality, however, they likely spend a lot more. 
Interestingly, where you live can influence how long you think you spend cleaning your house. At 138 days spent cleaning, people living in Hawaii probably think they keep the cleanest homes in the country. 
Mississippi residents, on the other hand, claim that they dedicate just 122 days of their lives to keeping their homes spotless. Evidently, they've either mastered the art of maintaining an orderly home without much effort or else have decided that there's some truth in the popular saying "a clean house is a sign of a wasted life."
But when you break down the time people say they spend on different tasks versus how much time they think they spend cleaning in total, the numbers don't add up.
For example, when it comes to tidying up, most people tend to focus on two tasks: vacuuming and scrubbing the bathroom. Both jobs are equally time-consuming, stealing half an hour a week or 61 to 69 days of our lives each, says the study.
However, the above is nothing compared to how long people say they devote to washing the dishes. Even with the help of dishwashers, most study participants estimate that they spend five and a half hours a week doing the dishes. That means 722 days of washing up if you're based in Hawaii and 643 days if you reside in Mississippi. 
Furthermore, over one-third of respondents clean their fridge once a month (less than 2% of participants neglect their fridge completely), and almost half of participants wash their bedsheets once a week (only 4.5% of participants admitted to sleeping on dirty sheets for months at a time). Also, a third of respondents toss their towels in the washing machine after using them just once or twice (only 3% of respondents use the same towel more than ten times). 
Overall, most of us dedicate a huge proportion of our lives to boring domestic chores, usually a lot more time than we think. 
If you're in the UK, we have even worse news. According to the London Cleaning System, a major British cleaning provider, the average Briton spends twice as much time vacuuming (116 days) and cleaning the bathroom (118 days) as their American counterpart. 
If you're wondering how much time people think they waste on tedious household chores versus how much time they actually squander in your home state, check out the study for more details.