How to Adjust Your Down Payment Savings Strategy in This Tough Economy
We independently select these products—if you buy from one of our links, we may earn a commission. All prices were accurate at the time of publishing.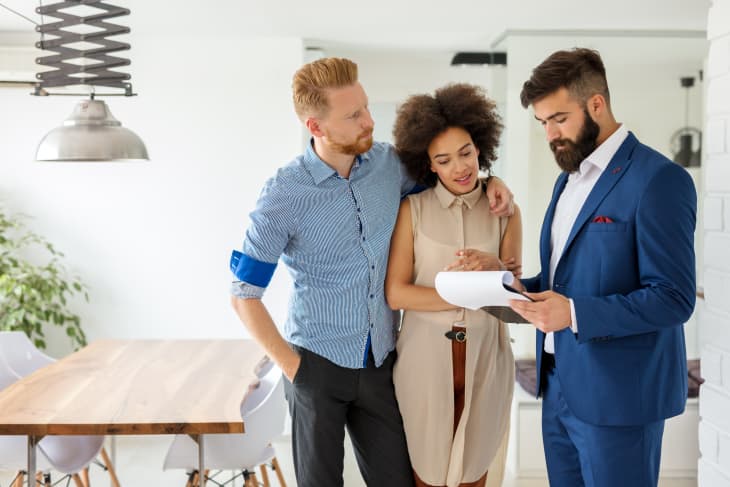 First came the pandemic home-buying frenzy and subsequent inventory shortage. Now, there's debate as to whether we're officially in a recession and interest rates have shot up, which means mortgages have become a lot more expensive. Did we mention home prices are at a record high? Suffice it to say, homebuying as of late has required a lot of resilience and so much pivoting it's more of like a tap dance at this point.
Follow Topics for more like this
Follow for more stories like this
So, if your spending power and financial confidence are waning, what does this mean for your down payment savings strategy? Ahead, financial experts and real estate professionals share tips for how to adjust your down payment strategy in this tough economy. 
"A more tempered tactic to not feel too deprived is to cut out certain non-essential purchases on a rotating monthly basis," she says. 
For example, you might cut out takeout delivery for the month of September. Any money you would have spent on that can go into your down payment fund, Dutton says. In October, maybe you cut out online shopping. 
Don't assume you have to put 20 percent down.
Many homebuyers assume they have to save up 20 percent before they can buy a house, but this is a myth, Dutton says. Putting that much money down can help you avoid extra fees like mortgage insurance, but it's by no means a requirement or even the norm. 
In fact, about 71 percent of first-time homebuyers put down less than 20 percent for their house purchase, she says. With certain kinds of loans, you can get away with a down payment of as low as 3.5 percent for FHA loans, or even zero percent for Veterans Affairs or U.S. Department of Agriculture loans, Dutton points out. 
Explore down payment assistance programs. 
One of the best-kept secrets to buying a house that few homebuyers utilize are the hundreds of federal, state, and local programs that offer down payment assistance that can amount to over $10,000 in the form of grants, loans, tax credits, or a combination of benefits, Dutton says. 
Only about three to four percent of first-time homebuyers take advantage of these programs, since many assume such programs only serve low-income borrowers. But if you look, you'll find specialized programs that assist a wide variety of groups, such as minorities, people with disabilities, government workers, and more. Buyers should inquire with their state's Department of Housing or at downpaymentresource.com. "In short, there's down payment money just sitting around waiting for a qualified buyer who's smart enough to ask around and find it," Dutton says. 
Consider "house hacking."
You've probably considered getting a roommate while you save for a house. But after you buy, consider "house hacking," and renting out spare rooms or units of your home, suggests Phil Greely, a licensed real estate agent in Seattle.
House hacking, he explains, involves purchasing a home or small multifamily property and renting out rooms or units to supplement or cover your entire mortgage payment. 
When you couple the house hacking concept with the FHA Multifamily loan, you have a magical combination of affordability and leveraging rental income, Greely says. FHA loans require only 3.5 percent as a down payment. When buying a two-to-four unit property (duplex, triplex, or fourplex) you can use that low down payment amount and the lender will count a portion of the future rental income towards your own income. In many cases, buying a fourplex while living in one unit and renting out the other three can bring in more money than your monthly mortgage, Greely says.
Don't invest in risky assets hoping for a lucky break or trying to "catch up," with your savings goal, cautions Doug Milnes, CFA with MoneyGeek. Rather, make spending a steady habit with an automated savings strategy, which allows you to have an auto deposit or transfer into your down payment fund, he suggests. 
If there's a silver lining in this current market, it's this: "With higher interest rates, you're getting a better rate on your savings account, and you can shop around to find accounts with the best savings rates," says Andrew Rosen, CFP and the president of Diversified LLC.