The Cure for Getting Sticky Tree Sap Off Your Hands is in Your Pantry
We independently select these products—if you buy from one of our links, we may earn a commission. All prices were accurate at the time of publishing.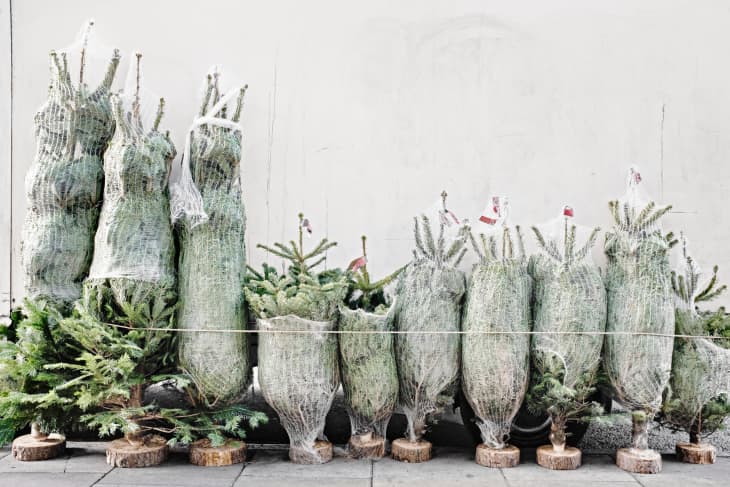 Christmas has come and gone, gifts have been opened, paper has been recycled (or not), and sadly, it's time to haul your tree out to the curb. That can lead to a mess of needles, but it can also lead to a mess on your hands, which can get covered in sticky sap that's hard to wash away with just soap and water. Luckily, there's a method for removing sap from your hands that's endorsed by the American Christmas Tree Association (which is to say, the people who seriously know Christmas trees).
Follow Topics for more like this
Follow for more stories like this
Even luckier? There are two totally workable options, and I am almost 100% certain you will have one of them already in your pantry.
How to Remove Sap From Your Hands
Option one? Good old olive oil! If you don't have any of that on hand, simple peanut butter can do the trick, too. In both cases, the oils help break down the sap to release it from your skin; after applying to the affected area and letting it sit for a few minutes, wash with soap and water to fully remove both the sap and the oil or peanut butter.
This method works for pet hair, too, in case your dog or cat got too close to the Christmas tree. Rub the oil into the affected area, let sit, then rinse with a pet-friendly shampoo. Since both olive oil and peanut butter are edible, you don't have to worry about your pet accidentally ingesting either of them either.
If this isn't proof that a well-stocked pantry can cure anything, we're not sure what is.