6 Tips to Make Your Living Room More Like a Theater
We independently select these products—if you buy from one of our links, we may earn a commission. All prices were accurate at the time of publishing.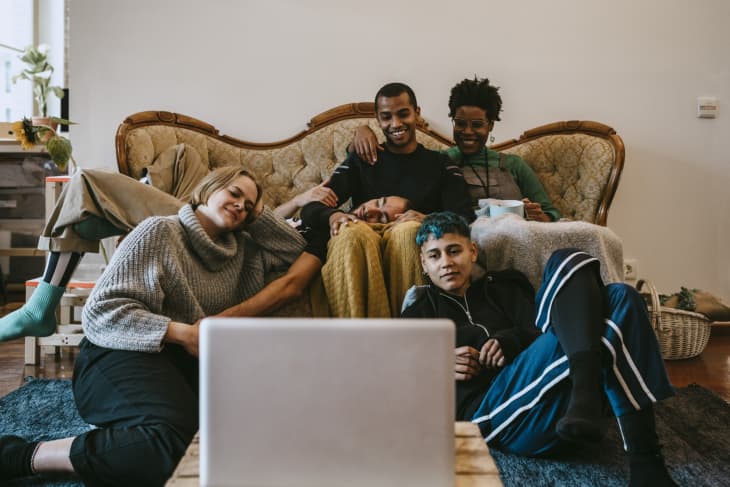 Living in the city has it's advantages—none of which are awesome McMansions with pre-fab home theater spaces. But if you're a movie buff, you can still fake that luxe home theater look. All you need to do is take on a few quick fixes in your living room.
Get the theater vibe by painting your room with dark colors, like burgundy or navy blue. As a bonus, the images on your screen will look better because the light won't reflect off your new dark walls.
Seating in a home theater should be front-and-center, plopped facing the TV. If you think a screen-centric living room layout is bad Feng Shui, consider an easily versatile floorplan.
Nothing screams "I'm serious about movie screenings" like being able to dim the house lights as the DVD begins to spin.
Certain kinds of light fixtures can give any room in the house some theater cred. Try sconces on the wall, or rope lights near the baseboards.
Hang Light-Blocking Drapes
Thick drapes designed to block the morning sunlight will keep your screen room pitch black. Plus, draped fabric definitely lends itself to a luxe home theater vibe.
This one is a little more involved, but will definitely amp up your living room theater. Design and build a riser to give your family room stadium seating. Get handy with plywood and build two small platforms for your living room chairs to sit on top of, then move them behind the sofa.