Dreaming of Moving to France? Here's What to Know If You're American
We independently select these products—if you buy from one of our links, we may earn a commission. All prices were accurate at the time of publishing.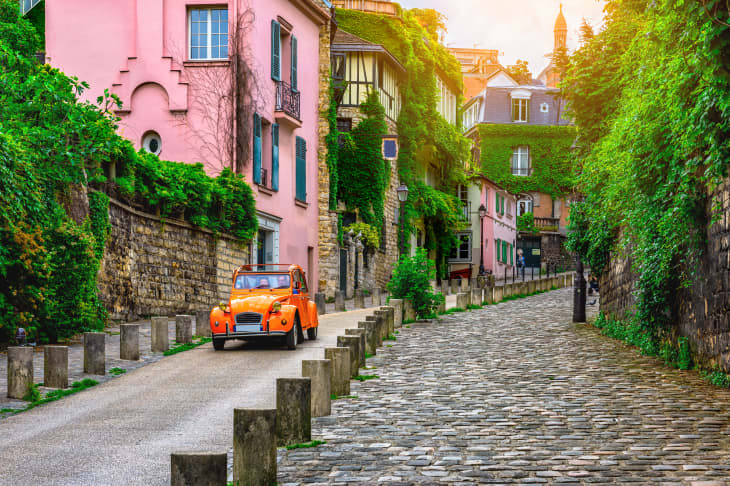 Billed as one of the most romantic countries in the world, it's no wonder France beckons travelers. Not only does it contain Paris and the acclaimed Eiffel Tower, but the country is also known for its lingering meals that almost always include bread, wine, and cheese. Whether you feel called to the more metropolitan areas or have always dreamed of living in a chateau in the countryside, non-citizens can make France their home. Here's all you need to know to move to France as an American. 
Follow Topics for more like this
Follow for more stories like this
Can U.S. citizens move to France?
If you want to dive deeper into the French lifestyle as a U.S. citizen, you can stay for up to 90 days without a visa. However, if you wish for a more extended or permanent stay, you'll need to secure a visa de long séjour — even the name has a romantic flair — to stay beyond the 90-day limit. You'll also need a valid passport, proof of medical coverage, and a letter stating that you have no criminal record. Also, France requires that you move to the country with the intent to stay. So, if you visit and wish to live in France, you'll have to return to the U.S. and reenter to apply for the proper visa within a week of your arrival. 
How much money do you need to immigrate to France?
As with moving to many other countries, you need to prove that you can support yourself while in France. Bank statements and letters from your bank regarding pending transfers to a French bank account will suffice, or — if the situation requires — a letter from a family member or friends guaranteeing your funds is acceptable. It's also necessary to set up a French bank account as you will need one to secure utilities, such as electricity and Wi-Fi. 
Although France tends to be slightly more expensive than the U.S., a couple can live a modest lifestyle for just under $2,500 per month. However, living in Paris will cost significantly more in rent, which is typical for urban areas. In addition, if you reside in France for more than 183 days, you will be required to pay tax, which can be up to 45 percent of your income, depending on how much you make. Filing late can cost up to 10 percent extra, so be sure to get your paperwork in on time. 
Can I move to France without a job?
If you're studying abroad, students can show a letter of admission from their school along with academic credentials. Additionally, if you wish to work as an au pair providing babysitting and housekeeping in exchange for room and board, you'll have to present a work contract from your employer. 
Otherwise, foreigners can find a job while they are in France, although you'll need to update your resume and go through interview processes just like in the United States. Currently, France needs skilled laborers, which is good news if you are a carpenter, electrician, or have other special training. If you don't have a job, seek to retire in France, or have a position that allows you to work from anywhere in the world, you will need to prove that you have sufficient funds or outside support to enable you to remain in the country.