This Is Exactly How to Write an Apartment Address
We
independently
select these products—if you buy from one of our links, we may earn a commission. All prices were accurate at the time of publishing.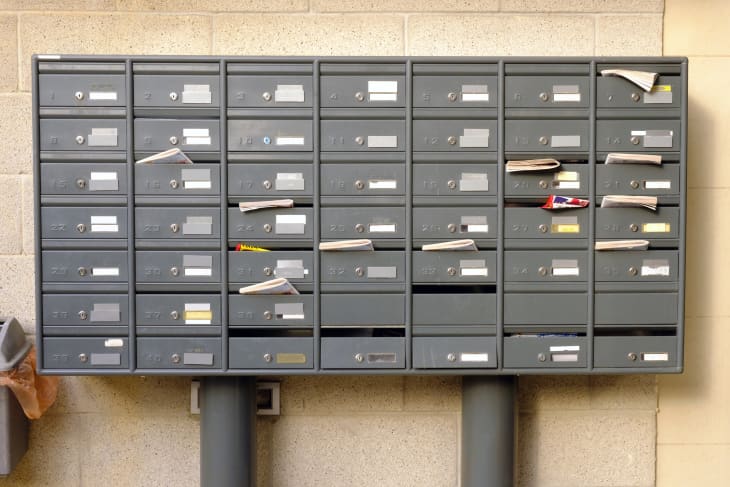 It's one of those things you expect everyone to understand. When it comes to writing out an packages and mail arrive on time and intact. Here's a breakdown of the correct wait to address mail when you're sending it to an apartment.
It's easiest to write out an apartment address when you're mailing an envelope. After all, there's no confusing boxes to fill in like when you're shopping online. A good rule of thumb is to use the three-line system that requires your legal name to be written on the first line. On the second line, write the street address and unit designator. That should be followed by the city, state, and zip code on the third line. It's not that your mail won't arrive at its destination if you put the unit number on its own line. In fact, it will probably be fine. However, this is not the specific way the United States Postal Service prefers it to be written.
Whether it's a piece of mail or a larger package, it's absolutely vital that you use a unit designator. These unit designators are the specific abbreviations that make it clear where inside the street address a piece of mail should end up. According to the United States Postal Service, the most common ones are "APT" for an apartment, "BLDG" for a building, and "FL" for floor. Those are followed by "STE" for suite, "RM" for room, and "DEPT" for department. For something that's just referred to as a unit, the designator is just "unit." Easy enough.
While many of us use just the pound sign to signify the number of a unit, the USPS specifically says it should not be used as a secondary unit designator if you have another option. While your mail will probably get to the correct destination if you use the pound sign, there must be a space between the pound sign and the secondary number. 
If you're trying to address something that's being sent internationally, things get a bit more complicated. That's because each country tends to have rules that are slightly different. Stick to the previously-mentioned system for the first two lines, using the name followed by the street address and unit designator. However, things change a bit when you get to the third line. Depending on where your mail is going, the third line should have the city and postal code. Follow that up on the fourth line with the country, ideally in capitalized letters.
There are always additional specifics that should be considered when you're addressing mail. For instance, if you're sending something to a friend who lives in an apartment with several roommates or works in a busy office building, you may want to write "Attn" before their name to specify attention. When you follow the tips and tricks the postal service specifies, you have a greater chance of having your mail land in its intended place.