The First 5 Things You Need to Do Before You Turn on the Heat at Home
We independently select these products—if you buy from one of our links, we may earn a commission. All prices were accurate at the time of publishing.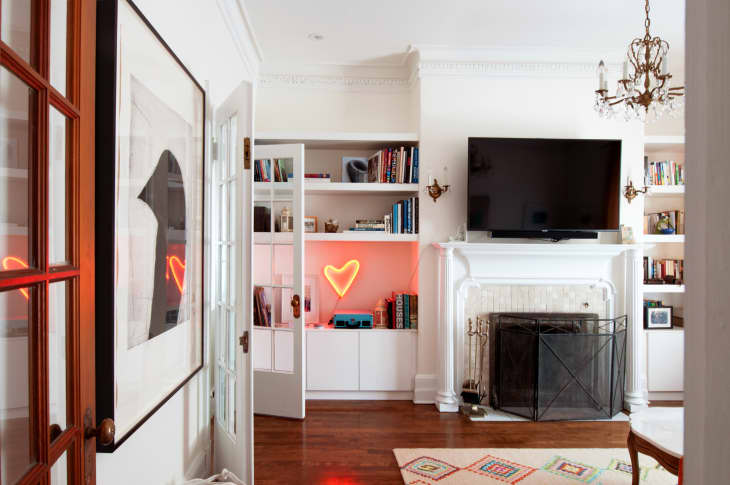 With cold weather season quickly approaching, there's no better time than now to double check that your furnace is running smoothly.
Follow Topics for more like this
Follow for more stories like this
We called on certified heating, ventilation, and air conditioning (HVAC) expert technicians, Victar and Eli of 212 HVAC, and home improvement expert Kathryn Emery, on behalf of Energy Upgrade California, for tips on how to prepare and care for your heating system this season.
Here's a short list of checks they think you should run through before the first big chill hits where you live.
Do a practice run before it gets cold
"Turn your heat on for ten minutes and make sure it runs consistently without any unusual sounds," Victar says. "This will help you determine if the thermostat is working and if the heating equipment is functioning before it gets cold outside." If you run into any trouble while running the furnace—like strange noises or smells—Victar advises that you should switch off the system immediately and call an expert technician for troubleshooting.
While you're doing your test run, be sure to inspect the shape and color of the flames, if your system is gas-powered. "They should be blue and steady ovals—if they're yellow and flickering, call a HVAC tech to adjust it," Eli says.
Winterize around windows and doors
The less cold air gets inside, the less you're going to need to run the heat this season. So before it gets too frigid to have the windows and doors open, Emery suggests you take on winterizing as a weekend project by filling gaps around doors and windows with weather stripping and caulk. Door sweeps are one of the quickest and most cost-effective ways to reduce wasteful air leakage," Emery adds.
"Check your filters and install new ones for better efficiency and cleaner air," Victar says. "Dirty filters restrict the air flow into your heat system and can are the most common cause for overheating." Depending on how often you're running your system, you'll want to replace those filters monthly throughout the season, says Emery: "Furnaces have to work harder when dust blocks the airflow, so it is important to change the filter to ensure safe and efficient operation," she says.
Maximize your layout for warm air flow
"Rearrange your rooms around heating vents to maximize air flow while making sure to leave enough space between heating equipment and your furniture," Emery says. "You always want to keep warm-air registers, baseboard heaters and radiators clean and clear."
You can also count on your decor to help you throughout the season by laying down some textiles. "Rugs and carpeting aid with heat retention," Emery says. She also offered this smart shade tip: "Open shades on south-facing windows during the day to let the sunlight into your home and close them at night to retain the heat."
Tackle some regular maintenance
Better safe than sorry; you should handle a bit of routine maintenance before your furnace starts running 24/7. "If your unit is 90 percent efficiency, make sure to clean drain lines," Eli says, referring to the fuel-efficiency rating that identifies a furnace as a high efficiency model. You just need to flush it with vinegar. "Ninety percent efficiency units can condensate a lot of water when they're in heating mode."
Eli also says it's important to check the humidifier pad. It's a good idea to replace them annually in order to maintain your home's air quality in the dry winter months. "Or install a whole house humidifier or room humidifier to improve the air quality of your home," Eli says.