Iceland Wants to Broadcast Your Screams Into the Wilderness
We independently select these products—if you buy from one of our links, we may earn a commission. All prices were accurate at the time of publishing.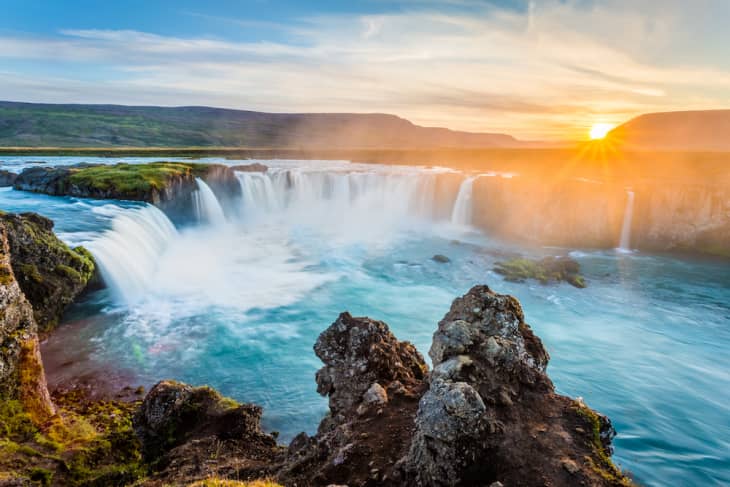 A new travel campaign wants you to unleash your stress and anger. Visit Iceland, Iceland's official tourism site, launched a campaign titled "Looks Like You Need to Let it Out." From now until July 29, people from all over the world can record their frustrated screams on the official "Looks Like You Need to Let it Out" website—and the recordings will broadcast via speakers across various wilderness locations in Iceland. "You've been through a lot this year and it looks like you need the perfect place to let your frustrations out," the tagline reads. "You'll feel better, we promise."
Zoë Aston, a therapist and a mental health consultant, cites screaming as a therapeutic tool that traces back to the 1970s on the campaign's website. "What we don't realize is that the psychological response to wanting to scream lights up a part of our brains called the amygdala," Aston writes. "Part of the beneficial effect of screaming comes from being able to make loud noise into a wide open undisturbed space. This literally allows your amygdala to release the stress stored there and move forward." 
Of course, screaming can't substitute mental health services for those in need of it. Still, the campaign hopes to offer people around the world a means to let it all out amid the stress of the global COVID-19 pandemic, racial justice movement, and more. "Across the world, people have been through a lot in the last few months," Sigríður Dögg Guðmundsdóttir, head of Visit Iceland, said in a press release, per Afar. "We empathize and want to do what we can to help people relieve their frustrations."
To record your frustrated screams, simply visit the "Looks Like You Need to Let it Out" website and tap the yellow button to record audio. The screams will be broadcast across locations in North, East, West, and South Iceland, as well as the Westfjords, the Reykjanes peninsula, and Reykjavík. (Also, much of the recorded screams can be listened to on the site.) It's time to let it all out.