IKEA Is Making 3D-Printed Vegan Meatballs
We independently select these products—if you buy from one of our links, we may earn a commission. All prices were accurate at the time of publishing.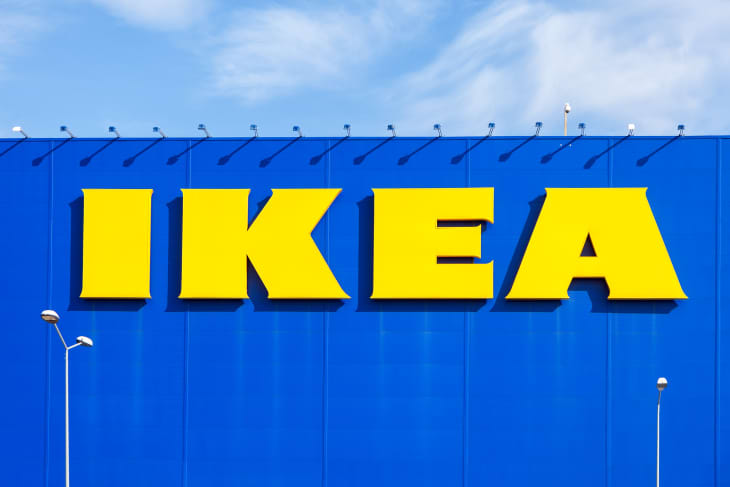 No trip to IKEA is complete without enjoying one of the company's iconic Swedish meatballs, especially since they've expanded their offerings to include vegan-friendly meatballs that taste just as great as the originals. As a way to help invite prospective candidates to join the IKEA tech team in Europe, they've introduced an entirely new innovation that they're serving up on interviews: 3D-printed vegan meatballs. 
The brand is expanding its tech roles throughout 2022 with plans to offer more than 150 new roles in Europe alone, and it seems those who are lucky enough to snag an interview will also score a unique and tasty treat. Along with a commitment to offer 50 percent plant-based main meals in IKEA restaurants by 2025, these never-before-served 3D-printed meatballs will be offered as part of the newly-launched "Taste the Future" recruitment campaign. It's all part of company-wide efforts to make health-conscious and sustainable options easy, desirable, and affordable, while utilizing new and existing technology along the way.
Follow Topics for more like this
Follow for more stories like this
"IKEA is at the start of a journey to embrace data and technology to become more affordable, accessible, and sustainable in an omnichannel environment," said Inter IKEA Group CIO Pascal Pauwels in a statement. "Naturally people with imagination will play a big role in that quest. So here we're looking for people who want to create a better everyday life with us. This campaign is a great way to start the conversation."
"We're looking for down-to-earth data scientists, future architects, cyber guardians, unboxed engineers and common sense-makers. People who want to co-create a better everyday life at home for the many with thin wallets," added IKEA Employer Brand Leader Karen Rivoire. 
If you're wondering how, exactly, a 3D-printed meatball can capture the unique taste and texture of the real thing, it seems IKEA has perfected the signature appearance, flavor, and texture of the IKEA meatball without the meat by way of its printers, which sounds like something out of a sci-fi movie but could mean big things for the future of sustainable eating. So far, the company has no concrete plans to launch 3D-printed meatballs in its stores and restaurants, but here's hoping they might be served on a platter for U.S. job candidates soon.
If you are in Europe and want to apply to one of IKEA's open roles (and score a few of these incredible creations on interview day), feel free to apply here.