IKEA Is Hosting Its First-Ever Global Home Festival
We independently select these products—if you buy from one of our links, we may earn a commission. All prices were accurate at the time of publishing.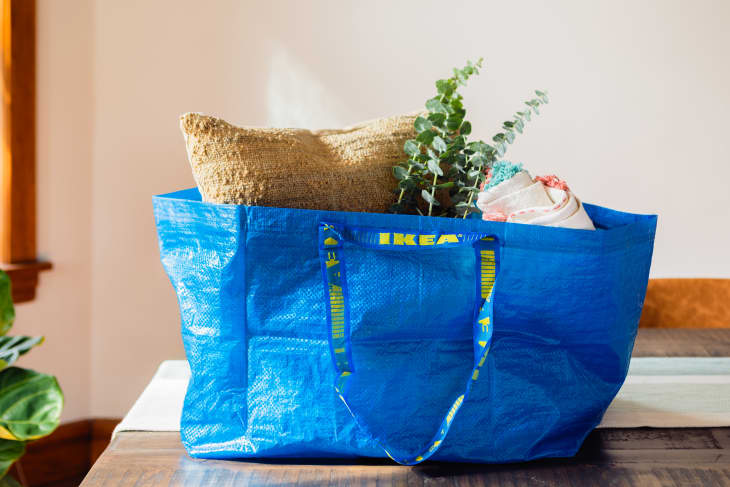 If a trip to IKEA remains one of your go-to ways to spark inspiration for your space, the famous furniture retailer is about to up the ante in a major way. The company is hosting a virtual festival, a global celebration of all things home, and the all-day affair is free for anyone around the world to attend online.
Bringing together a host of musicians, artists, chefs, designers, and creators, this inaugural event will take place in more than 100 homes across 50 markets worldwide, turning "living rooms, kitchens, bedrooms, and backyards into virtual stages for performances and experiences," notes a press release announcing the festival. Set in "everyday homes, studios, and neighborhoods," the virtual festival is "inspired by the IKEA vision to create a better everyday life for the many people."
Taking place for a full 24 hours on Sept. 16 online and in several IKEA stores around the world, the IKEA Festival "is a new kind of experience IKEA wants to offer, celebrating, connecting, and engaging around life at home," says Erika Intiso, Managing Director of IKEA Marketing and Communication AB. "Home tours around the world will open doors to new experiences and new inspiration. We want to spark a conversation on the more sustainable and affordable life at the home of tomorrow. And just as with any festival, you can expect a few surprises."
Participants will reflect on what's most important to them in their homes today, from having a cozy, inviting space to share with friends and family to well-utilized and functional spaces to cook meals, work, work out, and enjoy hobbies and leisure time. And the line-up certainly looks stacked, with home concerts and sets from DJs and musicians, cook-offs from famous chefs, and behind-the-scenes glimpses into IKEA's most iconic spaces, including the company's factory floor in Zbąszynek, Poland and the prototype shop in Älmhult, Sweden.
"Life at home has taken on a whole new meaning for every one of us over the past year, and by being virtually connected, we can open the door to many more lives around the world — exploring how we all live, celebrating individuality and creativity," says Olivia Ross Wilson, Communications Director, Ingka Group (IKEA Retail). "Our first IKEA Festival will be our biggest global home tour yet and will bring people together around life at home in a new way, both online and in our stores, and will be the beginning of a longer-term movement of real homes and real lives."
The festival will stream online worldwide beginning at 8 AM CET (2:00 AM EDT) on Thursday, Sept. 16. Guests don't need to sign up or register — they can simply check out the offerings all day long and pop in and out as they like. There's sure to be decorating inspiration aplenty, so fans of the beloved brand won't want to miss out.