The One Tip a Designer Swears By for Shopping Sustainably at IKEA
We
independently
select these products—if you buy from one of our links, we may earn a commission. All prices were accurate at the time of publishing.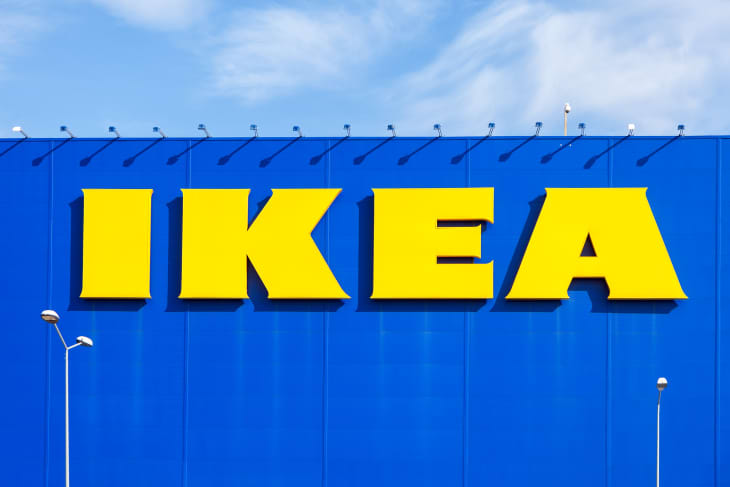 Even though shopping at IKEA is undeniably a blast, it's understandable if you're concerned about the longevity of your items, especially since furniture waste is a serious issue impacting the health and safety of the entire planet.
To help combat the more than 12 million furniture items that end up in landfills each year, one interior designer took to Instagram to share her top tip for helping to ensure that you can love your IKEA purchases for years to come, reducing the amount of accumulating landfill waste. Maddy (aka @whatsoeverthingsareloverly on Instagram) shared her thoughts on how to protect your IKEA purchases so they stay in your home for a long time, and it's a solid move for your next trip to the Swedish retailer.
"There are lots of valid criticisms of IKEA," she wrote in the caption of her post, "especially as an early adopter (and arguably founder) of the fast furniture movement. And as with any large corporation, there's a massive supply chain to be responsible for, a huge marketing budget to pay for vague sustainability objectives, and decision making driven by profit and power."
"At the same time, they have massive sustainability goals that are admirable and frankly just better than their affordable competitors," she continued. "From chasing industry certifications, supply chain tracing, circularity initiatives, IKEA is certainly also leading the sustainable conversation for home brands in their budget bracket."
Calling IKEA "an accessible option that many folks turn to and rely on," she recommended simply being mindful of the materials of whatever you're purchasing — something that IKEA thankfully makes super easy to do both in store and online.
"Going for materials that are durable and easy to clean helps you take care of what you have, so when shopping for furniture, you can shop ONCE and be done," writes Maddy. "No heading back for the same things time and time again, because condensation from your water bottle made your desk surface bubble or that polyester pillow pilled."
"To shop like a designer at IKEA, look for real wood (usually pine!), steel, glass, 100 percent jute or grass, organic cotton, and 100 percent recycled plastic," she recommends.
Of course, shopping second-hand wherever possible, participating in IKEA's furniture buyback program, and giving new life to old items by recycling and upcycling, are also great ways to help protect the environment in small but meaningful ways. It's also great to know exactly what materials you're buying with new items so you can learn how to properly care for them and keep them much longer. Props to Maddy for this useful tip and for acknowledging the ways in which retailers need to do their part to keep the planet safe, too.