This Is 2020's Most Popular Home Decorating Trend, According to IKEA
We independently select these products—if you buy from one of our links, we may earn a commission. All prices were accurate at the time of publishing.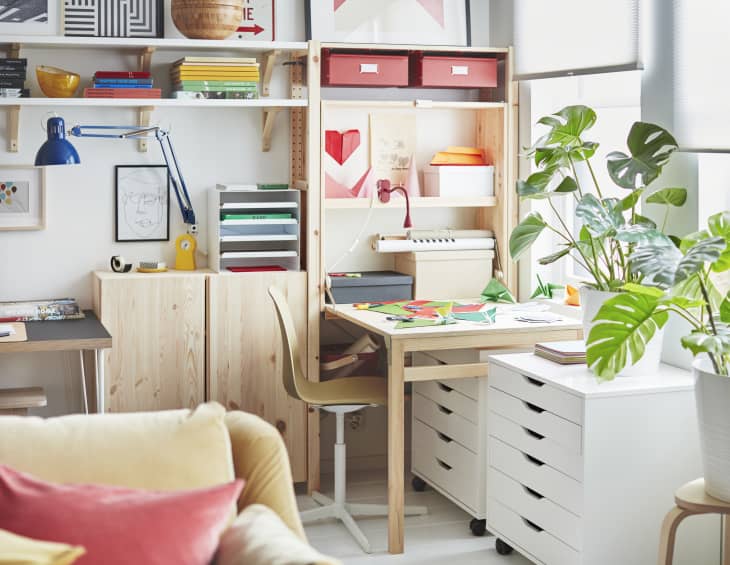 With all that has happened in 2020, this year's most popular home decorating trend is not about a specific color, or an aesthetic, or even a particular style of furniture. It's about how people are adapting their homes during this tough year.
In its annual Life at Home report, IKEA has revealed that people around the world have been reimagining their homes (or making plans to do so) to meet their mental health needs. To be specific, a study of households in different countries found that 38 percent would like an area for pursuing hobbies, 35 percent wish for a private garden or outdoor space, and 33 percent want a better work from home setup.
"More—or bigger—bedrooms are no longer top of our wish lists," the report said. "Our experience of working and living more flexibly at home has meant the things that many of us considered most important in a 'good home' have been turned on their heads."
To meet our emotional needs, homes are no longer just homes; they are now also playgrounds, gyms, schools, offices, and mini parks. IKEA expects homeowners to innovate with new layouts to make more room, possibly break down walls, and connect to nature by adding greenery and installing larger windows to bring in natural light.
Interestingly, the report also noted how, in 2018, a third of people all over the world said that "home" existed beyond the four walls of the space they lived in—only for the definition to change suddenly in two years.
"This pandemic has forced people to shelter in one place," the company said. "Suddenly you can't be a nomad, working on the go. This is a complete pivot from where we were headed, with the trend towards a sharing economy and working from cafes and common spaces. The pandemic has revealed that we need our own shelters, and those shelters need to provide us with much more than we thought we needed."
You can read IKEA's in-depth Life at Home report here.