A New Study Reveals the Most Popular TV Shows For Interior Inspiration
We independently select these products—if you buy from one of our links, we may earn a commission. All prices were accurate at the time of publishing.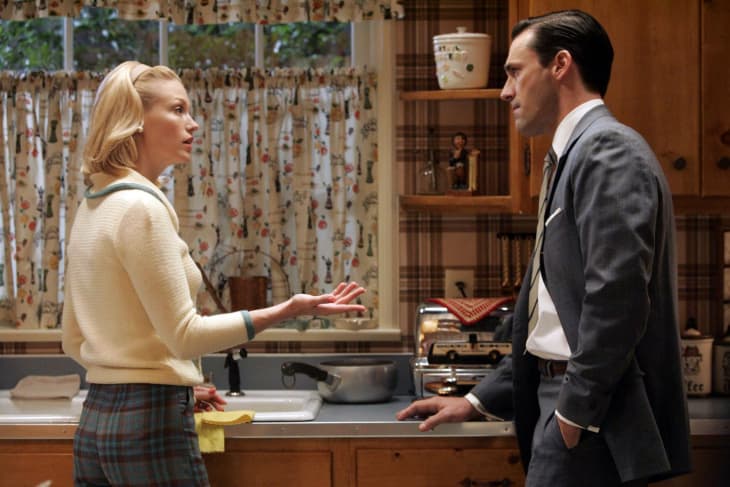 HGTV might have been the go-to source for home inspiration in decades past, but these days, homeowners and apartment dwellers are turning to other creative mediums for design inspo. The reverence of Mary Richards' studio apartment in "The Mary Tyler Moore Show" and the Banks' mansion in "The Fresh Prince of Bel-Air" — dwellings that have become synonymous with their respective shows — further solidifies the cultural significance of fictional TV interiors. Money.co.uk would agree. The price comparison website released a new report on some of the most influential TV shows for interior design. 
To determine the findings, Money.co.uk examined the number of global searches within the last 12 months for relevant interior and set design terms related to each series with Google research tools. Narrowing in on annual searches, the team determined the top 10 TV shows. While some of them were expected, some came as a surprise. The 1969 sitcom "The Brady Bunch" came in as the No. 1 most influential show for design inspiration, receiving over 8,000 annual searches. The persisting popularity of rattan, terrazzo, and velvet, among other bohemian features in the home decor space, proves that '70s decor trends are here to stay. 
The 2007 drama series "Mad Men," set in 1960s New York, came in as the second most influential show for design inspo, receiving over 6,000 annual searches. Much like the influence of the '70s with "The Brady Bunch," retro '60s decor trends like mid-century furniture and vintage products, like lamps and rugs, continue to reign supreme. "Mad Men" is followed by the 2010 historical drama series "Downton Abbey," set in 1900s England. The lavish setting of Highclere Castle had people dreaming of Victorian interiors, such as damask wallpaper, ornate chandeliers, and grandiose gold gilded frames, receiving over 5,500 searches. 
The remainder of the top 10 shows are as follows: "Sherlock" (4,790 annual searches), "Sex and the City" (4,690 annual searches), "Friends" (4,680 annual searches), "Star Trek" (4,550 annual searches), "Empire" (3,560 annual searches), "The Undoing" (3,490 annual searches), and "Game of Thrones" (2,750 annual searches). Tell us: Which TV shows have inspired your homes?