8 Interior Design Options for Every Budget and Level of Comfort
We
independently
select these products—if you buy from one of our links, we may earn a commission. All prices were accurate at the time of publishing.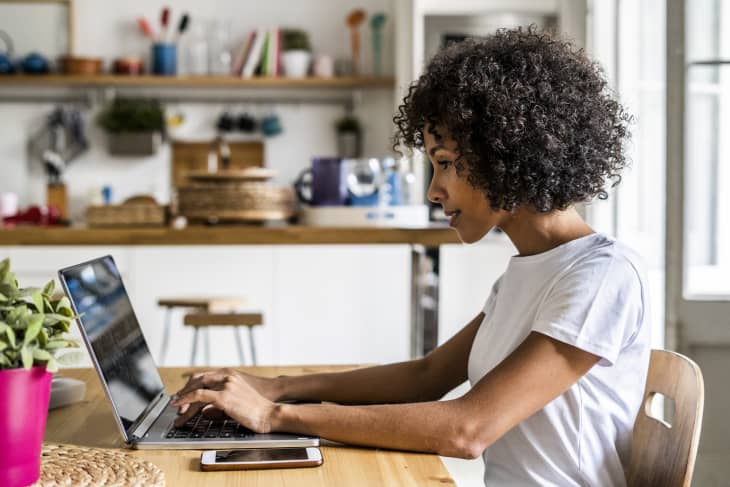 Are you moving into your first-ever apartment and wondering how to even begin to fill it with furniture and decor you love (and won't regret a few months from now)? Make your way through our starter pack. This content was created independently by our editorial team and generously underwritten by the Toyota Corolla Cross.
Whether you're looking to add a couple of chic elements to your first apartment or want to go all in, there's no shame in asking for some help. In fact, you can find tons of resources spanning every budget and required design skill level to help you make your interior dreams come true. From free online offerings to custom consultations, here are eight design resources you're going to love.
If you're just hoping for a little help with paint colors, startup Clare's "Color Genius" program will make some recommendations based on your room's size, light, existing furniture, and the look and feel you're going for.
Cost: Free, plus optional add-ons
Without purchasing a single thing, you can use Room Planner to create a detailed floor plan rendered in 3D, place furniture, and more. (Of course, as with a lot of apps, you have to pay to unlock certain features, like additional materials and a wider range of branded furniture.) Heads up, though: If you'd like design guidance, you'll want to look elsewhere — consider this app more a vehicle to bring your vision to life.
Cost: Between $5 and $10 per month, depending on your plan choice (which vary by number of renderings and ability to load predesigned plans)
This is a more comprehensive computer-aided design (CAD) program than Room Planner that will allow you to transform your 2D plans into a more visually appealing 3D model. Most people who use software like Homestyler are coming from somewhat of an interior design background already. The most consumer-friendly part of this program, however, is that once you design the structure of your space, you can place existing and shoppable furniture in it instead of relying on crafting said furniture from nothing but dimensions.
Cost: From $159 to $499, depending on your plan choice (which vary by number of room renderings and experience level of designer)
With Modsy, you start off by taking a style quiz and choosing your favorite decor themes from photos, explanations, and examples. You also provide your budget up front, as well as a list of items that you already own. A few days later, you receive two rendered options of your space, both with shoppable items, from the program's designers. Of course, this is not the extended conversation you would get from a face-to-face (or Zoom-camera-to-Zoom-camera) interior designer consultation, but if you have no idea where to even start and a budget that falls in this range, this is a great alternative. 
Cost: From $99 to $179, depending on your plan choice (with a cheaper plan that includes product recommendations and a more expensive one that also includes custom renderings and floor plans)
You also kick things off with Havenly by taking a style quiz about your space and providing your budget. With the $79 "mini" package, you receive some product recommendations; with the $129 "full package," you get help designing an entire room with 3D renderings. Plus, Havenly gives you the option of a back-and-forth conversation via online messaging, text, and phone calls with the designer after product options have been sent to you. Response time isn't always the speediest, but you can't really beat the price for the individual attention.
Cost: Packages range from $295 to $1,695, depending on your plan choice (which vary by number of rooms, as well as your expected number of plan choices and duration of each check-in with your designer)
Though many furnishing companies offer similar services (Pottery Barn, Crate & Barrel, and more), a design consultation from One Kings Lane is a great option because of all of the different brands and styles of pieces they carry — including vintage! — so you aren't stuck with a single "look." Of course, this means they only suggest products that they stock, but that list is extensive. And they also offer color consultations with Farrow & Ball, as well as art consultations (for a separate cost).
Professional Interior Designer
Cost: Varies based on location, experience level, and the size of your job
Hiring an interior designer is certainly not the most economical option on this list. That said, designers have access to deals on products and services that the regular consumer does not have, so using a designer doesn't necessarily mean that you're going to have to fork up way more than you would if you put together a room on your own. If you go this route, remember to do your research to make sure that your designer is well-matched with your personal style and comfortable working within the confines of your budget, no matter how small or large. 
If you would like to go this more personal route but at less of a premium price, it's worth looking into interior design students by reaching out to programs at technical design schools in your area. Professors will often pass along inquiries to their students so that they have the opportunity to grow their experience and portfolios.
We're obviously biased, but we think this group is one of the loveliest places on the Internet for those seeking or offering interior design advice! Join now and then ask any question that arises during your design process, from the big ("What color couch would look best?") to the small ("Which wall should I put this console table on?"), and you'll get supportive, thoughtful recommendations from the Facebook community.