The One Thing You Should Know About Cleaning with Borax
We independently select these products—if you buy from one of our links, we may earn a commission. All prices were accurate at the time of publishing.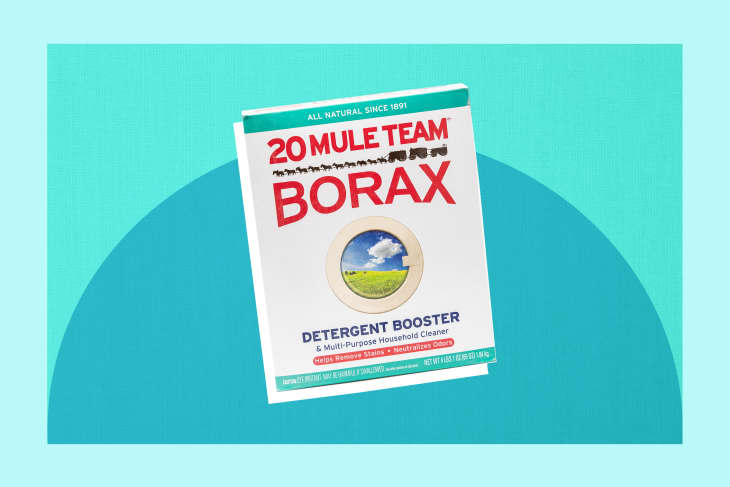 Once a laundry room staple, borax has been making a comeback as we all look for greener cleaning products that actually work. And anyone who has kids may already have it around the house for making slime. But is this old-fashioned cleaner actually "green?" Let's take a look.
What is Borax and what is it good for?
Follow Topics for more like this
Follow for more stories like this
Borax is a naturally-occurring salt, also known as sodium borate, sodium tetraborate, or disodium tetraborate. This alkaline white powder is good for all sorts of things: You can use it to clean the drain, clean your dishwasher, deodorize your carpets, and remove rust stains. It's helpful in getting rid of pesky bugs (including cockroaches) and killing weeds. In many ways, it's similar to baking soda.
But there's one thing you should know before you add borax to your cleaning arsenal: Although it's "natural," borax can be quite toxic, especially to young kids and pets.
This is a hotly contested topic and, as with most things, borax can be safe when used properly. However, it's worth noting that borax can be lethal when ingested.
Toxic levels for children are 5-6 grams—or roughly a half teaspoon; for adults, the toxic dose is 10-25 grams. Needless to say, if you have dogs or cats who like to lick the floors, it's probably not a good idea to use borax for pest prevention.
Borax is also extremely alkaline: It has a pH of 9.5. (For comparison, baking soda has a pH of 8.) That makes it potentially irritating to your skin and eyes and, if inhaled, it can lead to nausea, vomiting, and difficulty breathing.
Of course, you're probably not going around eating or sniffing borax, but the takeaway is this: Just because something is "natural," it doesn't make it "green" or harmless. If you do use borax, wear gloves, and keep it out of reach of kids and pets.