Any Home Project Can Be Finished With Baby Steps
We independently select these products—if you buy from one of our links, we may earn a commission. All prices were accurate at the time of publishing.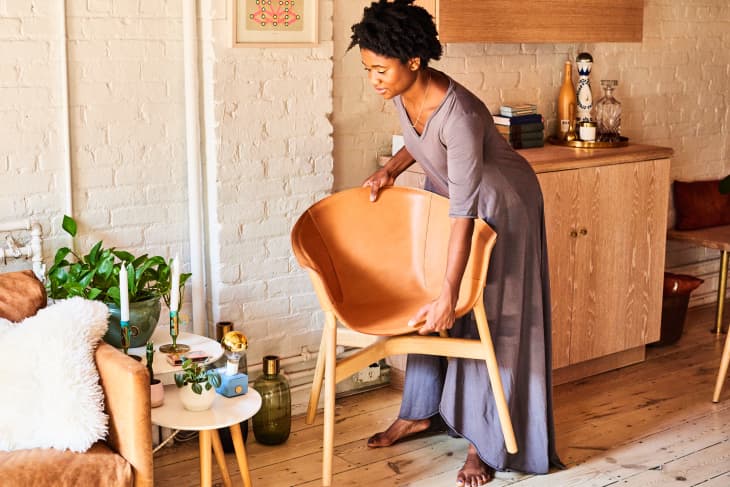 Apartment Therapy's January Cure is a free 20-day program all about loving on your home and preparing yourself and your space for the new year. Sign up now to get daily lessons sent straight to your inbox!
I consistently hear from readers that one of the most high-impact things they get from their Cure journey is that to-do list of small home projects we made on day two. There's confidence and clarity to be gained from having a roadmap for the things you want to get done in the year ahead. And there's comfort in knowing you have ample time to prioritize it all.
Follow Topics for more like this
Follow for more stories like this
On day two, you made the list. And on day six, you picked a project from that list to finish this month. How's that going? Have you taken any small steps to get it done?
If not, no worries, because that's what today — day 12 — is all about…
Day 12: Work on your project.
Spend some time tonight on your selected Cure project and move it forward, or even complete it, if possible.
If you can't complete your project today, just do what you can — it doesn't need to be finished, just worked on. Can you get a few steps of the work done today? Or do you need to order supplies, or make some phone calls? Figure out what will move you forward on your goal, then give yourself a deadline (in a week, or a month) to get it done and bring the project home.
If you've already finished your project (congratulations! please brag about it in the comments or our Facebook group), you can use today to catch up on anything else you feel behind on. Or if you're feeling good about your progress, enjoy a well-earned day off.
More Ways to Participate in the January Cure: