This TikToker Turned Jenga Blocks into a Super-Classy Planter
We independently select these products—if you buy from one of our links, we may earn a commission. All prices were accurate at the time of publishing.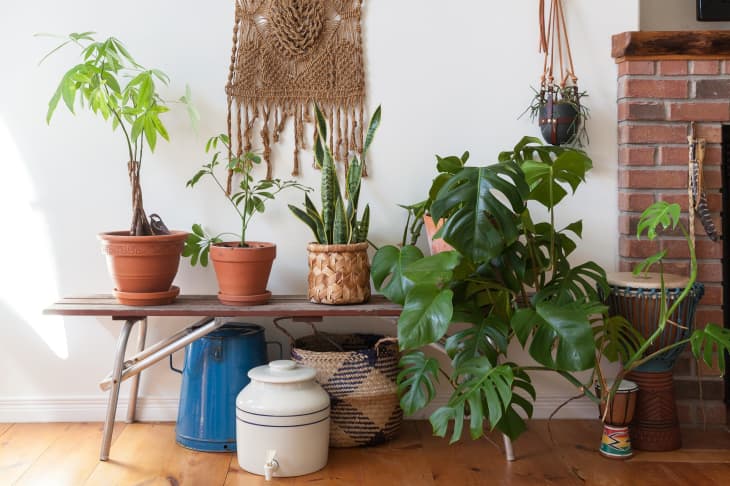 Jenga is great for entertaining party guests, but, as it turns out, the blocks make also a marvelous craft supply. TikTok user @vkpassiondeco.officiel recently posted a video showing how to transform Jenga blocks into a surprisingly expensive-looking plant pot. 
Follow Topics for more like this
Follow for more stories like this
In her clip, she only uses three materials: the Jenga blocks, a glue gun, and a wooden hoop often used in floral arrangements. Using the wooden hoop as a guide, she arranges the blocks in a circle, alternating the orientation of each piece such that the corners jut out a bit. It's a straightforward process but could be quite tricky to execute, as getting all the blocks to line up perfectly requires trial and error.
However, once you do get it right, the result looks amazing: a plant pot that appears like it came from Etsy and not from a toy store. And even better, it's not expensive, with the Jenga blocks and wooden hoops only costing about $12 and $17, respectively, on Amazon.
"Lady, that's so creative," said a commenter. Another added: "The flower pot is ingenious!"
The rest of the video has some other clever hacks, too, including a rotating side table made from a waste bin, a bath bar made classier with a rattan cover, and a plant pot that can be hung, thanks to more wooden hoops.
Who knew Jenga could be a classic game and stylish home decor?