Jennifer Garner Takes DIY Christmas Ornaments to a New Level by Hand-Forging Her Own
We
independently
select these products—if you buy from one of our links, we may earn a commission. All prices were accurate at the time of publishing.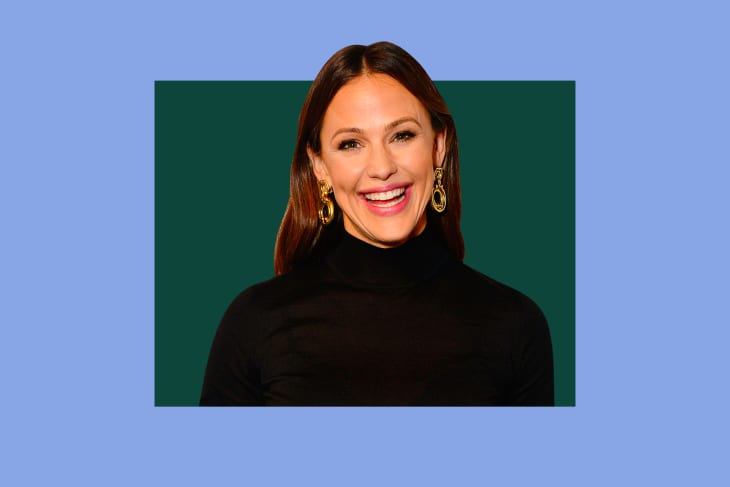 Jennifer Garner decided to go DIY with her Christmas ornaments this year, but there isn't a pair of scissors or hot glue gun in sight. Rather than partake in a kitchen-table craft, Garner visited her metalworking friends in West Virginia to see how they make their hand-forged Ginkgo Biloba leaf ornaments. And according to Garner, she did so well that she couldn't even tell which ornament was hers and which was the original.
"Nothing makes my bells jingle like West Virginia artisans," Garner captioned a December 15 Instagram post. "My friends, Matt & Tessie @wallacemetalworks, invited me to their forgery this summer (after designing and making the most beautiful fire screens for my house) and talked me through crafting one of their coveted hand-forged Christmas ornaments."
She added, "Remember when you're shopping for the holidays—support your local artists!
Matt and Tessie of Wallace Metal Works make their Ginkgo Biloba leaf ornaments for the holiday season every year. Each ornament is made by hand through the process of forging — that is, the heating of metal in a hot forge and then shaping it by striking the metal with hammers on an anvil. Each Gingko Biloba leaf has a natural finish and a clear coat of paint.
Wallace Metal Works also showed a group of Montessori students how to make these leaf ornaments back in 2017. Every student had their own take on the design.
"To step out and do your own thing, to believe in yourself and forge your own unique design….that is being an artist," the Wallace Metal Works Instagram account wrote.
You can still pick up a Gingko Biloba leaf ornament from Wallace Metal Works, though it may not get to you in time for Christmas. 
Luckily, though, these ornaments are beautiful enough to keep on display year-round.