Jennifer Garner's Crochet Struggles Are Oh So Relatable
We independently select these products—if you buy from one of our links, we may earn a commission. All prices were accurate at the time of publishing.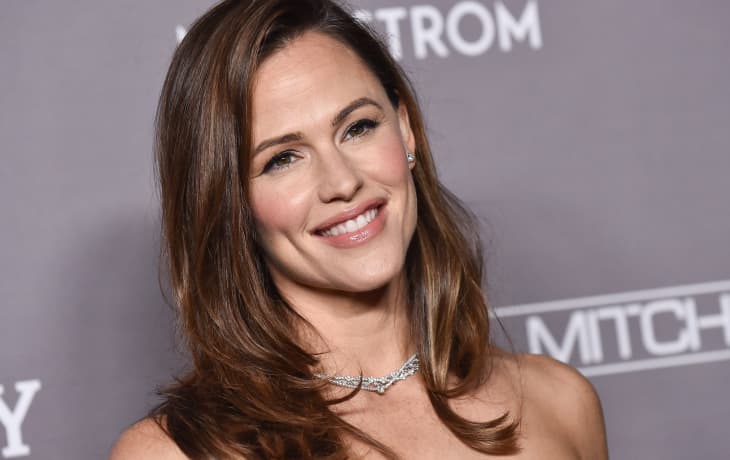 Jennifer Garner's Instagram account truly is the gift that keeps on giving, from wholesome snaps of her pets to humorous videos that bring so much joy to the social media platform.
Follow Topics for more like this
Follow for more stories like this
"My friend @suttonlenore has written a wonderful book. I opened an early copy on a flight this summer, intending to peek before diving into emails, but—it was so good!—I couldn't peel my eyes away from the story, and the emails went unanswered for another day. I wrote to Sutton right away and said, "After all of these years, I feel like I met you today. I am grateful to have your example of resilience as a guiding light, and shoot. It looks like I have to bust out the yarn after all," Garner wrote in the caption. "Here we go, Sutton, lesson number one: complete—I think I aced it!"
The video begins with the actress untangling her yarn while Foster explains the plan for the lesson—learning a foundation chain and a single crochet.
Any first-time crocheters or amateur crafters will be all too familiar with the struggles Garner faced throughout the hilarious clip that has been viewed well over one million times.
Right off the bat, Garner ignores Foster's suggested time limit for the craft, which in a beginner's case, is a great idea.
"Oh no no no no no," she says as she starts to stitch a foundation chain.
"Keep practicing until you feel good with your chains," Foster explains in her video tutorial before Garner replies back: "What am I practicing? I haven't gotten it yet,"
The tutorial then moves on to single crochets, but Garner still hasn't mastered the foundation chain step. I feel you, Jennifer.
"Hold! Hold, hold hold," she exclaims before pausing the video. "Hang on, let me catch up,"
As she continues practicing her foundation chain, Garner voices her struggles, providing us with another "celebrities, they're just like us" moment.
"I feel like I should have a sweater by now. This is so frustrating, my whole body's hot. I'm so mad right now," she laughs. "You have to remember to breathe. That's just from me, that's not even from Sutton,"
Garner seems to have gotten the hang of it and has managed a full row of single crochets, but things quickly come crashing down as she drops her stitches off the needle when attempting to move on to a new row.
"Oh, shoot. I'm going to cry," she says. "It's going to be a while before I can wear this."
Garner's followers let her know that she wasn't alone as they flocked to the comments to share their own crafting nightmares.
"This is exactly how I feel learning to crochet too" one person wrote.
"I, too, totally broke out in a sweat when I was learning via YouTube. I actually had to turn it off and walk away." explained another, while a third person commented: "This was my literal same reaction when my sis-in-law tried to teach me to crochet. My hands are getting hot and sweaty just remembering the stress LOL!!"