Puzzle Enthusiasts, Rejoice! JIGGY Has Launched a Subscription Service
We
independently
select these products—if you buy from one of our links, we may earn a commission. All prices were accurate at the time of publishing.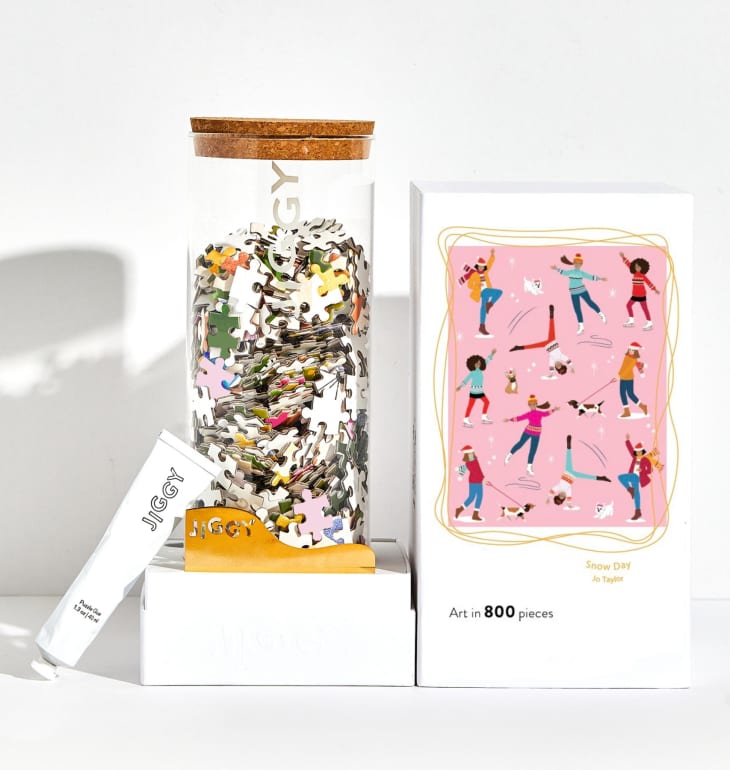 Jigsaw puzzle enthusiasts, rejoice! JIGGY Puzzles has launched a new monthly subscription service with a not so puzzling mantra: Piece of mind, delivered monthly. (Get it?) The popular female-founded company with puzzles that look more like art prints announced news of the membership earlier this week. For $26 a month, puzzle connoisseurs can get exclusive, members-curated 500-piece puzzles sent to their front doors at the start of every month.
For the February puzzle, JIGGY collaborated with artist Claire Desjardins for a botanical piece called "Touch of Spring." (Pictured below.) The monthly puzzles are all packaged in custom luxe reusable drawstring bags. Other member benefits include early access to new products and promotions, exclusive content and the opportunity to meet the varying puzzle artists, a community forum with other puzzle enthusiasts, and discounts from partner brands with offers that enhance the puzzle experience. 
Moreover, the monthly membership can also be gifted to fellow puzzle lovers with prepaid plan options for up to three, six, or 12 months that expire after the subscription period ends.
JIGGY, along with being a female-founded brand, prioritizes featuring female artists in its pieces. "Five years ago, I was working around the clock at an early startup and fell in love with jigsaw puzzles as my nightly meditation," CEO Kaylin Marcotte writes of JIGGY's origins. "I started dreaming up a puzzle that would be beautiful for both the doing and the decorating, that would look good before, during and after completion, [and] I knew I wanted to support and highlight the work of amazing female artists." 
Marcotte adds, "I hope JIGGY inspires you to unplug and experience art in a whole new way, in pieces." To sign up for a monthly membership or to gift a membership to a fellow puzzle enthusiast, visit JIGGY Puzzles.