Joanna Gaines' Knife Block Is So Much Better than a Traditional One — Here's Why
We independently select these products—if you buy from one of our links, we may earn a commission. All prices were accurate at the time of publishing.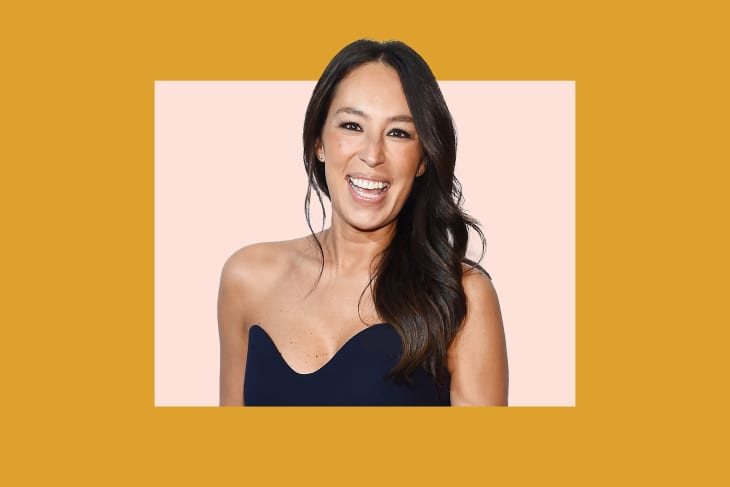 While Joanna Gaines has been taking her Instagram followers on a tour of her latest cookbook, Magnolia Table: Volume 3, she's also been taking fans on a tour of the Magnolia test kitchen in Waco, Texas. And in a recent video in which Gaines shows how to make confetti cookie sandwiches, it was hard not to notice the interesting way Gaines has stored her knives in the test kitchen in the background — they are organized with a knife block, but it's definitely not the traditional block you're used to seeing and using.
Follow Topics for more like this
Follow for more stories like this
Rather than sliding the knives into the block, this version uses magnets to keep the knives resting on top of the wood surface. This design allows you to grab the knife you're looking for easily (and without having to slide several out of the block to find the one you're looking for).
It looks like the one in the Magnolia test kitchen is the magnetic block from Zwilling. It can easily hold four to six knives and is crafted out of durable bamboo. It also features rubber feet to keep the block firmly planted on your counter.
A more affordable option that looks similar to the one found in the Magnolia test kitchen is the magnetic knife block from KNIFEdock on Amazon. It's also made from bamboo and comes with rubber feet, but this one will only set you back $30.
Magnetic knife blocks not only make grabbing the right tool easier, but they may keep your knives sharper in the long run, too, because you won't have to slide the blades in and out of wood slots, dulling the sharp edge. 
If it's in the Magnolia test kitchen, then it's definitely a winner. And this magnetic knife block seems to be all pros and no cons.