Julianne Hough's Kitchen Has Blue Cabinets and a Library Ladder
We
independently
select these products—if you buy from one of our links, we may earn a commission. All prices were accurate at the time of publishing.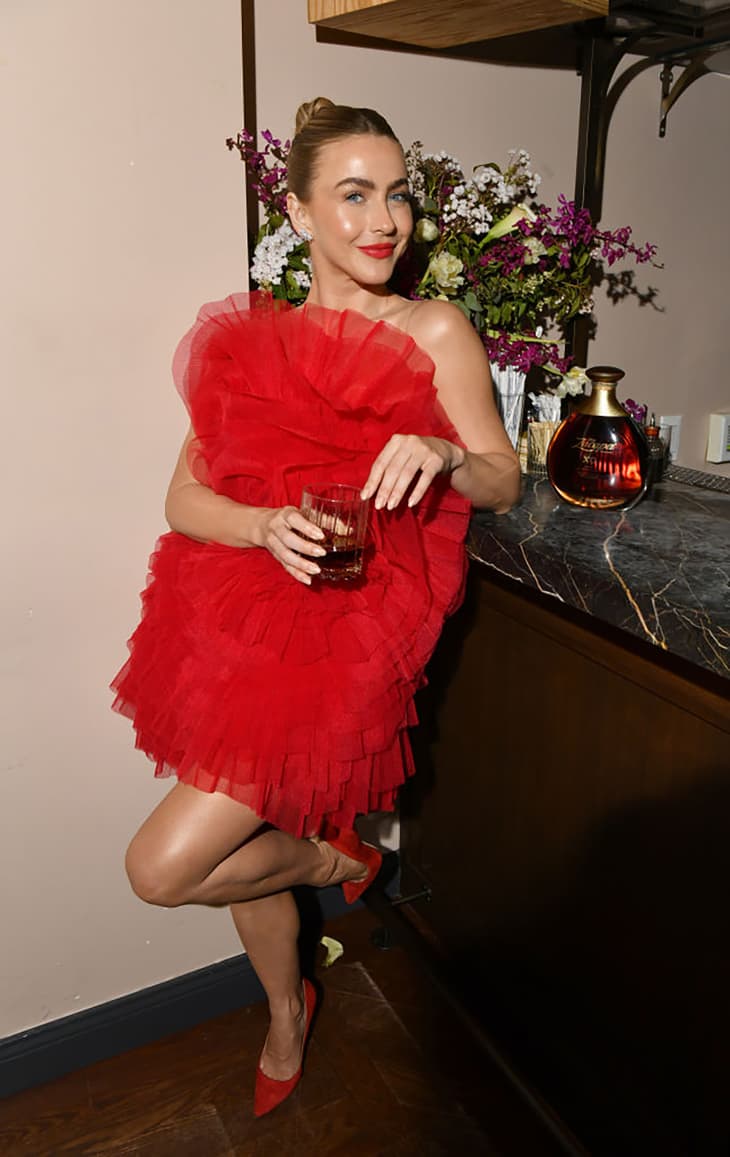 Earlier this week, Dancing with the Stars host Julianne Hough gave her Instagram followers a short tour of her Hollywood Hills house, including a glimpse at the star of her home: An eye-catching set of blue kitchen cabinets and a library ladder that Belle from Beauty and the Beast would approve of.
In her video, the professional dancer and actress pretends to be busy doing chores while at the same time hanging out with her pup, Sunny. "Sorry I missed your text, been super busy lately," her caption humorously reads.
Throughout the clip, we see different parts of her $2 million Los Angeles home, such as her backyard, living room, and bedroom. Most notable, though, is the kitchen. While the cook space overall has a toned-down color palette, the ultra-trendy blue cabinets present a striking contrast. In an interview with Better Homes & Gardens, she explained that the calm hues help her feel more "grounded," while the pops of color symbolize "pure joy."
Hough is not the only one to add a splash of color to her kitchen cabinets. Experts all agree that colorful storage spaces are becoming more and more popular in 2023, as opposed to the more-typical white ones. Abigail Horace, principal designer and founder of Connecticut-based Casa Marcelo told Apartment Therapy that blue interiors are becoming this year's favorites.
"People are drawn to them because they liven up the space and are versatile enough to work through the seasons," she said.
And then there's the library ladder, which is kind of unheard of in a kitchen, but honestly a brilliant idea. The rolling ladder allows Hough to reach glassware and plates from the highest shelves while also feeling like a Disney princess. Talk about a perfect vertical storage win!
"My life is instant. I'm always on the go, and I travel a lot. So, to balance it all, I've created a safe, special place where I feel like my true self," said Hough, who worked with architect Steve Wunderlich and interior designer Jake Arnold to renovate her home earlier this year.