I Can't Stop Talking About This Stylish Pet-Friendly Sofa — and I Got You an Exclusive Discount
We
independently
select these products—if you buy from one of our links, we may earn a commission. All prices were accurate at the time of publishing.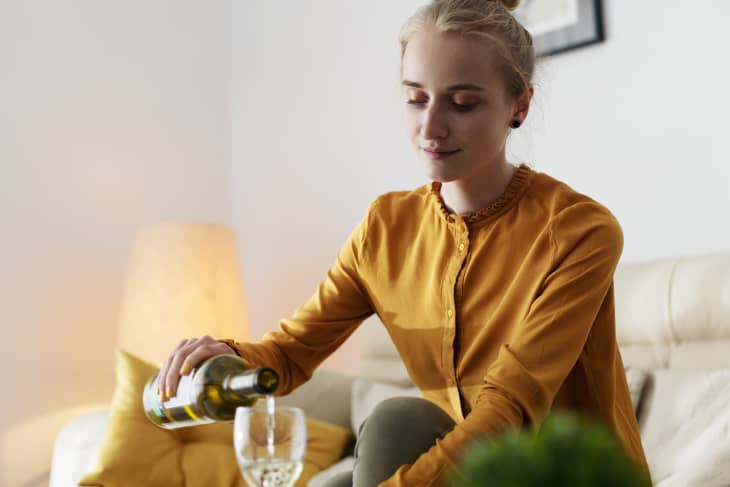 I love a thick couch, but thick couches don't always love small spaces like mine. My living room may not the largest, but it's where I spend most of my time at home, so I have no qualms about going all out with a hefty, cozy sofa. Sure, two-seater sofas are easier to maneuver, but as long as I can fit a three-seater in a room, I'm going for it. After all, more sofa means more seating when I have my family and friends over for a visit. Furniture brand Kardiel let me try out one of their trendy sofas, and my choice was a no-brainer: the modern Newport 91" Fabric Sofa.
The Newport 91" Sofa caught my attention for its stylish and simple design. It's a single-cushion sofa with wide arms, a low frame, and puffy pillows for back support. It arrived fully assembled, so I was able to kick back and relax on it right away. My first impression? This is a sofa that is incredibly comfortable and very well made. The seat cushion isn't so soft that you sink into it like a pillow, but it's not so firm that it doesn't move at all (aka this couch is a winner whether I'm sitting up on my laptop or stretching out while watching TV). I was super surprised by the amount of back support, and the low frame of the cushioned arms creates a natural armrest and a place to put my computer, phone, or the remotes so they're always within reach.
My favorite feature of the Newport Sofa is the raised platform that sits fully on the floor. Cleaning under furniture is a pain, but the Newport rules the task out completely. The base is made of solid American Oak, giving an elegant flair to its clean shape. Having the single platform versus individual legs makes the couch easier for me to shift around the room since it slides more readily (after a good push). I've only moved it twice so far for spacing and to make room for an end table, and both times felt effortless.
I opted for the Newport 91" Sofa in stain-resistant fabric (though it also comes in leather at a higher price point). The Elyx Belgian fabric has a durable, textured weave. It's one of the nicest pieces of furniture in my living room, and yet it doesn't take itself too seriously — it's doesn't feel like some untouchable showpiece even though it's fit for a showroom. That's the kind of furniture I love and am bound to hold onto for years to come.
A word of warning: While the sofa holds up well to normal use, the seat cushion on mine has a few snags and a bit of pilling from my dog running across it over and over again, so a fabric shaver might be good to have on hand. That being said, the back pillows and the frame haven't had any snags or pilling at all. I also like that the cushion covers are all zippered and removable, so you can clean them with ease.
Right now, AT readers can get 10 percent off at Kardiel with the code THERAPY, including savings on the Newport 91" Sofa that's on sale as we speak!