King Charles Addressed the United Kingdom in His First Christmas Speech
We
independently
select these products—if you buy from one of our links, we may earn a commission. All prices were accurate at the time of publishing.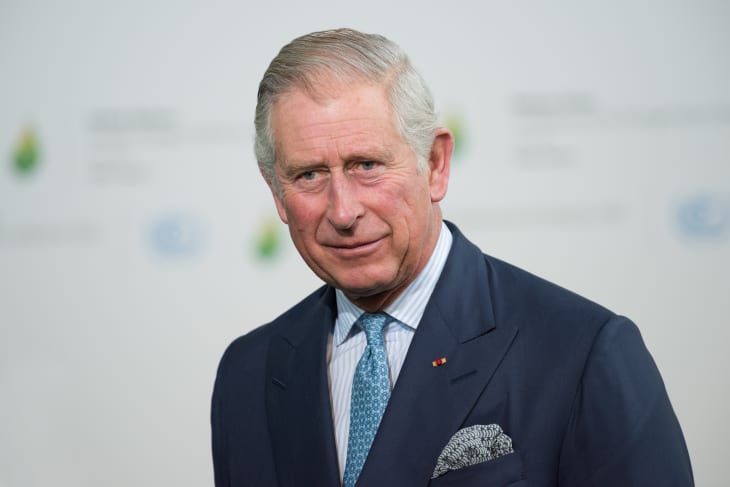 King Charles made his first Christmas speech as monarch, honoring his mother, the late Queen Elizabeth II, in addition to referencing ongoing crises in the United Kingdom and the Commonwealth, and beyond.
The King's Christmas message was filmed in the Chapel of St George at Windsor Castle and featured images and clips from foodbanks, charities, and official Royal engagements that have taken place throughout the COVID-19 pandemic. Various members of the Royal family appeared in clips during the broadcast, including the Queen Consort, the Prince and Princess of Wales, the Earl of Wessex, and the Princess Royal.
The message follows Queen Elizabeth II's final Christmas Day speech in 2021, where she spoke of "passing the baton" to the next generation. Throughout his address, the King reflected on his mother's life, speaking of family traditions and Queen Elizabeth II's "faith in people,".
"Christmas is a particularly poignant time for all of us who have lost loved ones," the King said. "We feel their absence at every familiar turn of the season and remember them in each cherished tradition. In the much-loved carol O Little Town Of Bethlehem we sing of how 'in thy dark streets shineth the everlasting light'. My mother's belief in the power of that light was an essential part of her faith in God, but also her faith in people and it is one which I share with my whole heart,"
He continued: "It is a belief in the extraordinary ability of each person to touch, with goodness and compassion, the lives of others, and to shine a light in the world around them. This is the essence of our community and the very foundation of our society,"
Praising the United Kingdom's emergency services and addressing the cost-of-living crisis, he said: "I particularly want to pay tribute to all those wonderfully kind people who so generously give food or donations, or that most precious commodity of all, their time, to support those around them in greatest need,"
Straying from tradition, King Charles delivered his message while standing up, rather than sitting behind a desk as was the norm during Queen Elizabeth II's Christmas speeches. As the broadcast came to an end, the choir sang "O Little Town of Bethlehem".
Royal Christmas broadcasts first began in 1932, delivered by George V. Since the first message, Christmas speeches have evolved into an important part of British culture and are shown around the world.