The One Thing in Your Kitchen You're Probably Forgetting to Clean (and How to Clean It)
We independently select these products—if you buy from one of our links, we may earn a commission. All prices were accurate at the time of publishing.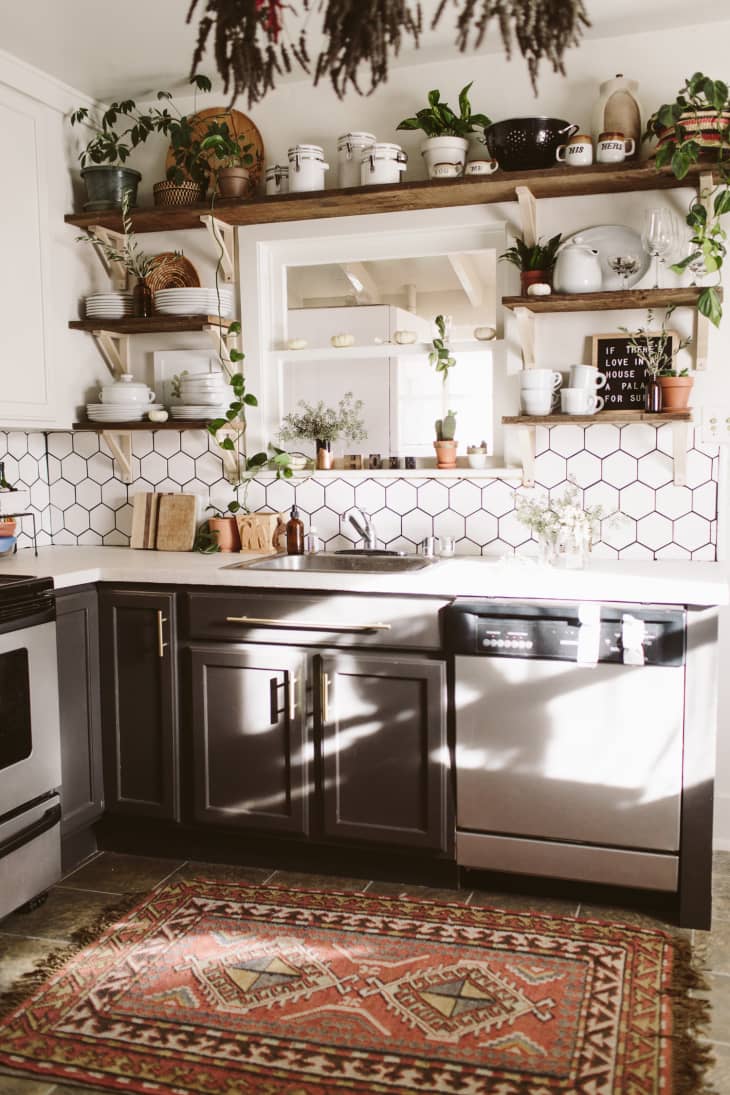 As the hardest working room in the house, the kitchen sees its fair share of cleaning. At my house, if I don't stay fairly on top of picking up after each time it's used and then shut it down at the end of every day, it quickly devolves into a mess that can get overwhelming fast.
Follow Topics for more like this
Follow for more stories like this
In addition to my daily cleaning routine, I also try to do a deeper clean every week: I clean and polish my stainless steel appliances and mop. But there's one thing that I recently realized I routinely overlook, even when I give my kitchen special cleaning attention, and chances are you're probably forgetting it, too.
The Dirtiest Thing You're Forgetting to Clean Is Your Kitchen Anti-Fatigue Mat
In my case, it's actually my anti-fatigue mats, plural. I have two nice cushy mats in the two spots where I do the most standing in my kitchen, the stove and the sink. They get just as dirty as the floors, seeing their fair share of spills and dirt, especially since they sit in such high-traffic areas.
But I tend to vacuum them superficially at best, or just skip them altogether. Sometimes I move them out of the kitchen when I'm really serious about my mopping session, but by the time the floors are dry, I'm out of cleaning mode and I put them back just as dirty as they were before.
Once I realized the error of my ways, which was hard to deny when I came face-to-face with they very dirty the underside of my mats, I determined to include them in both my daily floor maintenance tasks and my weekly more intensive kitchen floor cleaning routine. Here's how I do it:
How to Clean Your Kitchen Anti-Fatigue Mat
Now that I'm consciously considering my anti-fatigue mats as part of our floors, I try to clean them daily as part of my kitchen shutdown routine. That means sweeping or vacuuming them every evening.
For deeper cleaning, I wipe down the tops with an all-purpose cleaner. Next, I turn them over and vacuum and wipe down the underside. By the time I return my mats to my squeaky clean floors, they match the condition of the rest of the room, as they should.