These Are the Cities with the Largest and Smallest Homes for Sale
We
independently
select these products—if you buy from one of our links, we may earn a commission. All prices were accurate at the time of publishing.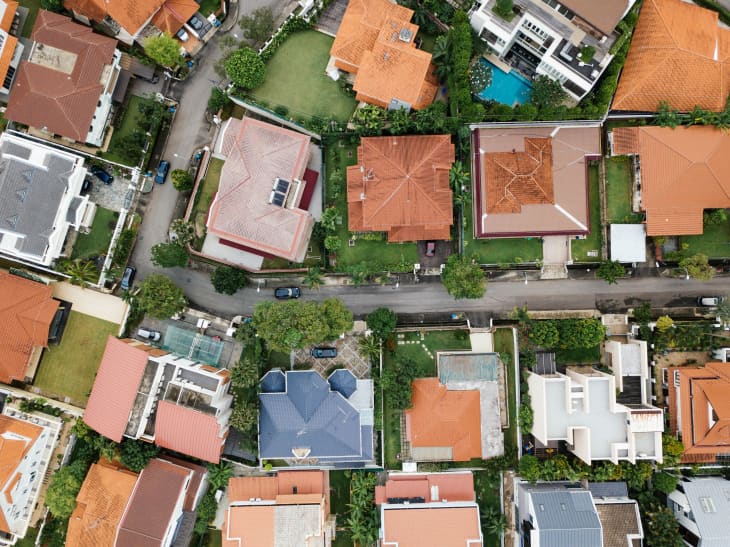 Some want to live in a sprawling mansion, others would opt for a tiny home. No matter the preference, there's always a place for every homebuyer. The question is: where?
Realtor.com has put out a study revealing the cities with the largest and smallest homes for sale. To find this information, they reviewed all of their active listings in September and sought the places with the highest median square footage and the lowest. For the list to have some geographic diversity, they included only one city per state.
"The places that boast the country's largest average homes tend to be clustered in higher-priced communities either near bigger economic centers or in outdoors destinations," said George Ratiu, senior economist and manager of economic research for Realtor.com.
He added: "On the flip side of the coin, cities [with] average home sizes [that] skew toward the smaller end are located in geographically constrained locations, where natural boundaries meet high-density development."
The city with the largest homes? Greenwich, Connecticut.
The suburb outside of New York City boasts a median list price of $3.1 million, and a median square footage of 4,857. According to the study, two of the nation's wealthiest ZIP codes are in Greenwich, and that the town is home to vast estates belonging to hedge fund managers, corporate execs, and celebrities.
And because of the pandemic, residents have been building bigger houses equipped with spaces like home offices and entertainment rooms.
"Historically, there's always been large estates," said national real estate appraiser Jonathan Miller, of Miller Samuel. "However, there's been additional new construction in the past decade that tends to skew [even] larger than the norm."
Here's the complete list of the cities with largest homes for sale (and their respective median square footage):
Greenwich, CT (4,857)
Cordova, TN (3,888)
Castle Rock, CO (3,635)
Prosper, TX (3,347)
Big Sky, MT (3,293)
Southampton, NY (3,256)
Herriman, UT (3,105)
Windermere, FL (3,062)
Carmel, IN (3,062)
Overland Park, KS (3,044)
On the other end of the real estate spectrum, the city with the smallest homes is Long Island City, New York. Situated across the East River from midtown Manhattan, this upscale Queens neighborhood has a median square footage of 762 and a median list price of $900,000.
According to the study, LIC might have the smallest median homes in the country, but its properties are also the most expensive per square foot on any place on the list. Oof.
"The median price per square foot is $1,328 here—more than double that of nearby suburban Greenwich," said Realtor.com. "Buyers are going to pay a fortune for what little space they get. Welcome to New York, friends!"
Here's the complete list of the cities with smallest homes for sale (and their respective median square footage):
Long Island City, NY (762)
Honolulu, HI (929)
Miami Beach, FL (1,003)
Ocean City, MD (1,085)
Flint, MI (1,092)
Jersey City, NJ (1,094)
Des Moines, IA (1,218)
Boston (1,249)
Long beach, CA (1,256)
Washington, DC (1,267)