Linda Cardellini Kept the Chic Patio Furniture From the "Dead to Me" Set
We independently select these products—if you buy from one of our links, we may earn a commission. All prices were accurate at the time of publishing.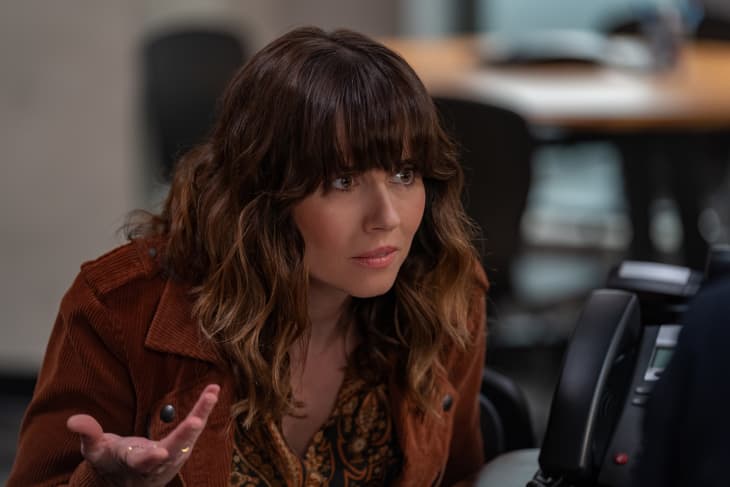 Netflix's black comedy series "Dead to Me" may have come to a bittersweet end, but Linda Cardellini has taken home a big reminder of her time filming the show.
Follow Topics for more like this
Follow for more stories like this
In a recent interview with James Corden on "The Late Late Show," Cardellini revealed that she likes to keep reminders of her jobs, taking props and mementos from the sets. When Corden asked what she kept from working on "Dead to Me", the Judy Hale actress announced that she had "stolen" an entire patio furniture set.
"I took the outdoor furniture," the "Freaks and Geeks" star said. "Yeah, my entire backyard is furnished with the 'Dead to Me'…"
Corden then went on to ask if Cardellini had been gifted the furniture, to which she joked: "I was like 'nobody's looking, put all of that outdoor furniture [in the van]' , "
The patio furniture in question was featured prominently throughout all three seasons of the show, becoming a pivotal part of Jen Harding's (Christina Applegate) Laguna Beach home as some of the most crucial parts of the series were shot in her backyard.
Emmy-nominated set designer Brandi Kalish is the brains behind Jen's chic abode, and the gorgeous rattan patio furniture set encapsulates the relaxed, coastal aesthetic that Kalish was aiming for throughout the entire space. In 2019, Kalish told Architectural Digest that "Laguna itself has a flair about it decor-wise" and the team "scouted a ton of houses and got a ton of inspiration of how people are living in Laguna".
Rounding out the interview with Corden, Cardellini noted that the furniture was an important part of her filming. Herself and Applegate acted out many scenes while sat on the patio, so it's a great reminder of her time as Judy Hale.
"We had some really heartfelt moments on that [furniture]," she told the talk show host. "So, you know, I can tell who has seen the show when they come over and sit in my backyard."