A Converted Dental Factory in NYC Has a Lofted Waterfall Bed, and Instagram Is Losing It
We
independently
select these products—if you buy from one of our links, we may earn a commission. All prices were accurate at the time of publishing.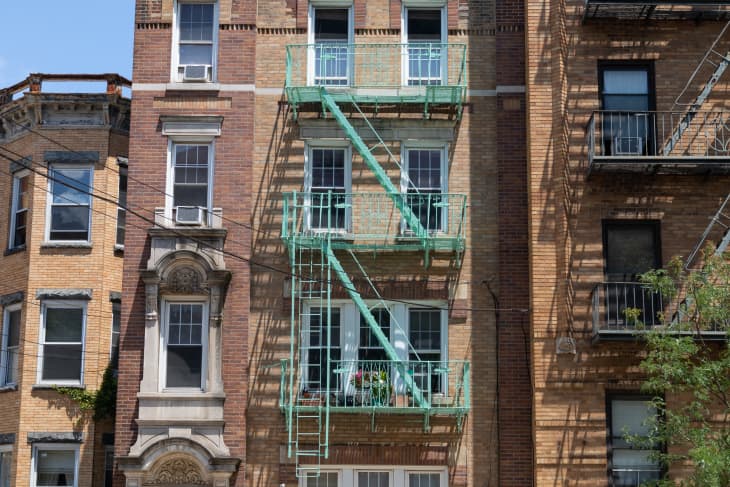 When you read "waterfall bed," what immediately comes to mind? Chances are it's probably not what's actually going on in this New York converted dental factory that hit Zillow nearly a year ago and is causing major upset on Instagram. On the market for just under $7.5 million, the Gramercy Park building, which houses three separate units, comes complete with modern kitchens, industrial work spaces for budding designers or architects, untouched brick fireplaces, a beautiful outdoor space, and … a waterfall bed, which is literally a lofted bed with a waterfall coming out of it.
"This former dental factory with a carriage house is the most interesting building we've ever seen in NYC that consists of three 'one-of-a-kind lofts divided into distinct areas' — one of which has a living area moat and a waterfall that pours from the lofted bed above," the caption of a Zillow Gone Wild Instagram post reads. 
And, yes, although the space is pretty impressive for the most part, people are having a hard time coming to terms with the bed that will absolutely cause you to wet yourself during the night.
"It's a no for my bladder," one commenter wrote, adding, "My pee dreams can't handle this." Another person added, "Yep can't wait to need to pee CONSTANTLY while I'm trying to sleep. Clearly designed by someone under the age of 40 who has never given birth."
Mind you, there's also nothing stopping you from falling straight into the rocks and water feature below if you're a tosser and turner. "That bed would suck to fall off," one person wrote.
And one Instagram user really summed it up with their comment, "Odd and unpleasant as hell for $7.5!!!"
The two other units in the building appear to be more "normal," though the stark industrialness is still a bit hard for some to swallow. Note to potential homeowners and sellers: no waterfall beds, period!