Before and After: A Home Stager's Subtle Changes to a Manhattan Townhouse Helped It Fly Off the Market
We independently select these products—if you buy from one of our links, we may earn a commission. All prices were accurate at the time of publishing.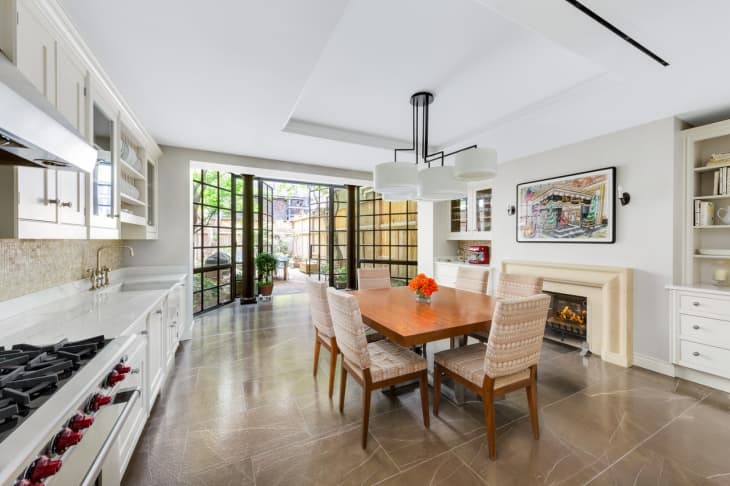 You might think a beautiful home in an amazing location would be a quick sell—like this stunning triple-mint townhouse on Manhattan's Upper East Side, comprising five bedrooms and five bathrooms across five floors. But even the most desirable listings can stand to benefit from the help of a professional home stager.
Follow Topics for more like this
Follow for more stories like this
This one, in fact, needed the help of two. After one stager worked on the property—and it subsequently sat on the market for months with little to no interest from buyers—the sellers decided to bring in Andrew Stewart, founder and chief creative stylist of Red Cap Productions Inc, a home staging company in New York City, to give the limestone townhouse another makeover.
He staged the 5,600-square-foot home by making subtle changes in furniture placement and decor that yielded a huge aesthetic difference.
"After the Red Cap staging, the property had an offer at full ask in 30 days," Stewart says. "It's a case study in how a refined eye and some of the basic adjustments can really redefine the marketing tools for a successful outcome."
Here, he discusses the staging choices he made in the kitchen, formal living room, dining room, and master bedroom that ultimately helped the listing agents, George Vanderploeg and Steffen Kral of the Vanderploeg Team at Douglas Elliman, sell this pricey Big Apple residence at their asking price of $10.9 million.
See More Images
"This kitchen had enough space to waltz in, and that needed to show in the photos and in person. By removing the breakfast bar, there's an unencumbered sight line to the big back garden—and nothing to trip over when you're doing a twirl."
See More Images
"We needed to go from stagnant to dynamic. By creating a clear path to the windows and tweaking the angle of the photograph, the space is given life and direction."
See More Images
"Forcing perspective allows for a natural read of the room. Like a period at the end of a sentence, adding the flowers at the back wall draws the eye elegantly down the length of the table and pinpoints how far away that wall is."
See More Images
"This wasn't a matter of decluttering. This was an opportunity to elevate the space by playing with the flow and function. Between the before and after, you can see how furniture choices and positioning opened up the floor plan and aided in creating a stronger relationship with the balcony so it's no longer an afterthought."