Here's How Many Square Feet You Can Get Across the Country For $375K
We independently select these products—if you buy from one of our links, we may earn a commission. All prices were accurate at the time of publishing.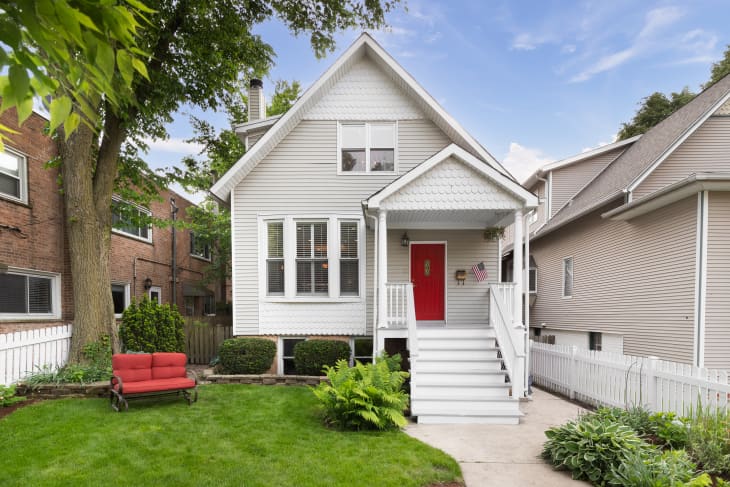 Buying a home is stressful no matter how you slice it, particularly during a global pandemic that has upended the market in ways no one could have ever predicted. But no matter where in the country you're looking to put down roots, getting the most for your money is surely a top priority for every home buyer out there from West Quoddy Head, Maine to the northern tip of Washington state. 
Follow Topics for more like this
Follow for more stories like this
Back in December, the pros at Realtor.com noted that the national median listing price for active listings was $375,000, up 10 percent compared to the year prior and up a whopping 25 percent compared to 2019, before the pandemic hit the U.S. Keeping that number in mind, the data team at Realtor.com wanted to see how much square footage American home buyers can get using that $375,000 median price, and perhaps unsurprisingly, the results vary widely based on your location.
"For the nationwide median list price, you can get a small condo in San Jose or a spacious home with four times the bedrooms and almost 10 times the square footage in places like Youngstown, OH," noted Realtor.com's chief economist Danielle Hale.
Naturally, certain areas — like the South and Midwest — will yield bigger returns for your buck due to generally lower cost of living compared to coastal cities. "The big difference in 'bang for your buck' is a reflection of differences in supply and demand for real estate in these areas, as well as local factors like cost of construction and people's incomes," said Hale.
The data team looked at how many square feet the median home price would get buyers in the 100 largest metro areas as of Dec. 2021, including the main city itself, as well as surrounding towns, suburbs, and smaller urban areas. Then, to show the disparity, they narrowed it down to eight places where buyers could get everything ranging from a sizable pad in the Rust Belt to a small studio in the San Francisco Bay Area.
In San Jose, California, $375K will get you about 458 square feet, which isn't terribly surprising given that a modest 1,300-square-foot home near Yahoo's headquarters in Sunnyvale recently sold for almost $1 million over its listing price. That's why it's not unusual to see a 648-square-foot, one-bedroom condo listed for $400,000 plus monthly homeowners association fees in the tech mecca.
On the flip side, however, you can score an impressive 4,540 square feet with a budget of $375K in Youngstown, Ohio, which boasts plenty of job opportunities thanks to nearby manufacturing plants. In fact, a stunning four-bedroom home at nearly 5,000 square feet in the suburb of Girard is listed for $375,000 on the dot, which means you can stretch your money pretty far if you step outside the glitz and glam of bigger cities.
If you're on the hunt for a new home in 2022, check out the full list for all the offerings in between to see where you might score a huge bargain and find the home of your dreams.