Mindy Kaling Has a Restaurant Booth In Her Kitchen, and It's Far From Kitschy
We independently select these products—if you buy from one of our links, we may earn a commission. All prices were accurate at the time of publishing.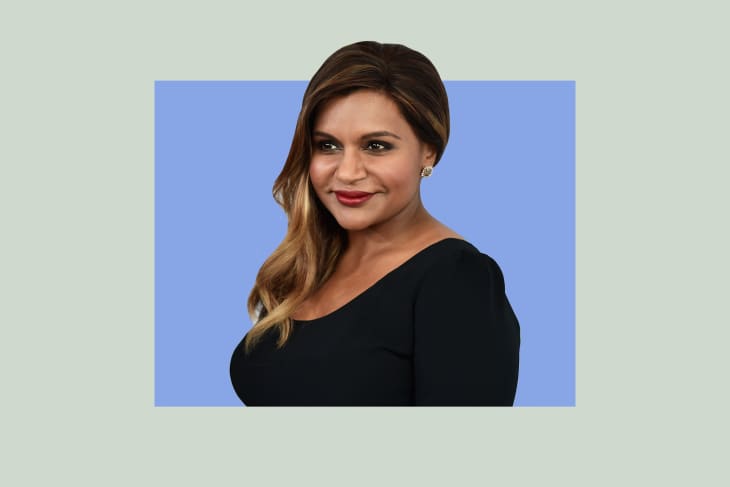 In a July 17 Instagram post, Mindy Kaling showed off her hot pink Birkin bag, which just so happened to match perfectly with the pink restaurant booth in her kitchen. "Birkin" and "restaurant booth" don't seem like they belong in the same sentence, but Kaling's banquette is far from the kitschy vinyl you're picturing.
The booth has a super-high back, embroidered detail on each seat, and just a dash of "vintage diner" making it a great classy-yet-casual seating choice for a dining area.
Booth and banquette seating is also a great way to conserve space in a tight kitchen. 
Restaurant Furniture has a booth in a similar style to that in Kaling's kitchen. It comes available in a ton of different colors and you can actually customize the booth and back colors, the size, and what finish you want on the legs. 
The "Dark Plum" is almost a perfect dupe to Kaling's.
One King's Lane also sells a banquette that comes in a velvet finish, making the vibe a bit less "restaurant" and more "cottage kitchen." The scalloped edge at the top and the tufted back read as quirky while the skirting around the bottom keeps the banquette elegant.
Williams Sonoma's Garbo banquette is also customizable. You can choose from a selection of corner and straight seats, as well as upholstery materials and colors.
To complete the Kaling-inspired look, all you need is a Birkin that matches your banquette on the dining room table — so keep that savings account in check!